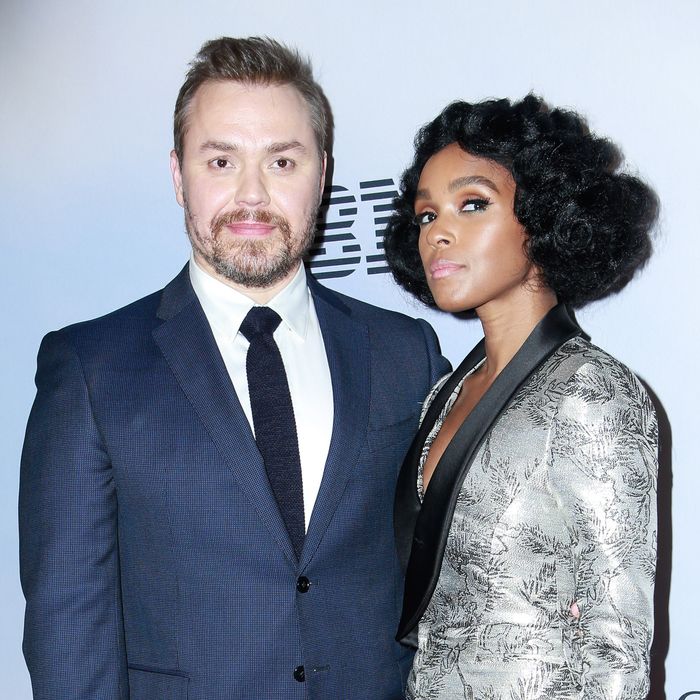 Director Theodore Melfi with Hidden Figures co-star Janelle Monae.
Photo: Gonzalo Marroquin/Patrick McMullan via Getty Image
Hidden Figures is personal for director Theodore Melfi, whose inspirational crowd-pleaser stars Taraji P. Henson, Janelle Monae, and Octavia Spencer as three brilliant African-American women whose work at NASA helped launch the late John Glenn into space.
"For me, as a feminist, as somebody who wants to lift up women — because I do, I come from a single mom who raised three boys on her own," Melfi said, "I feel like, you close the door on women, you close the door on humanity." The Cut spoke with Melfi on the red carpet for a special New York City screening of Hidden Figures hosted by IBM, along with members of Black Girls Code, actors, IBM employees, astronauts Chris Hadfield and Leland Melvin, and relatives of Katherine Johnson, the 98-year-old, boundary-breaking mathematician (and 2015 Presidential Medal of Freedom honoree) whose work inspired the film.
Although Hidden Figures takes place during the Space Race and in the Jim Crow South, the sexism and racism depicted in the film is depressingly relevant to today's social climate. As his daughter shook hands with astronauts, scientists, and actors nearby, Melfi thoughtfully said, "It's good that we have the movie, with a look at a time that we got it right – even though we were forced to get it right." In fact, he added, "We're forced to get it right, right now. We either get it right, get it together, or we're not going to get there at all."