It is seven o'clock on a Saturday night in November, and Jamie Kern Lima is resting, if you can call it that. A couch in the greenroom at the willfully cheerful QVC studios in West Chester, Pennsylvania, has been turned into a pretend bed with sheets, pillows, and a QVC velvet-soft blanket, but Lima is wide awake, propped up like Manet's Olympia, although fully dressed. She has been on the air pitching her line of beauty products, IT Cosmetics, for 25 hours with only momentary breaks. "It will not crease, it will not crack, it will not make you look older," she recites over and over about her Bye Bye Under Eye concealer. She has exactly six minutes before she has to slip back into her lucky shoes (nude platform pumps covered in slightly worn sparkles) and perform in front of the cameras for another 15 hours. In the span of 40 hours, Lima will sell more than 250,000 products to the tune of about $10 million.
The dazzling success story of Jamie Kern Lima and IT Cosmetics began with her face, specifically her cheeks, whose blazing-pink rosacea sent her on a quest for makeup that would simultaneously cover and soothe the condition. She and her husband, Paulo Lima, consulted with plastic surgeons in Brazil, his native country, on formulas for makeup pumped with skin-care ingredients. In September, eight years after creating IT — which stands for Innovative Technology — they sold the company to L'Oréal for a stunning $1.2 billion.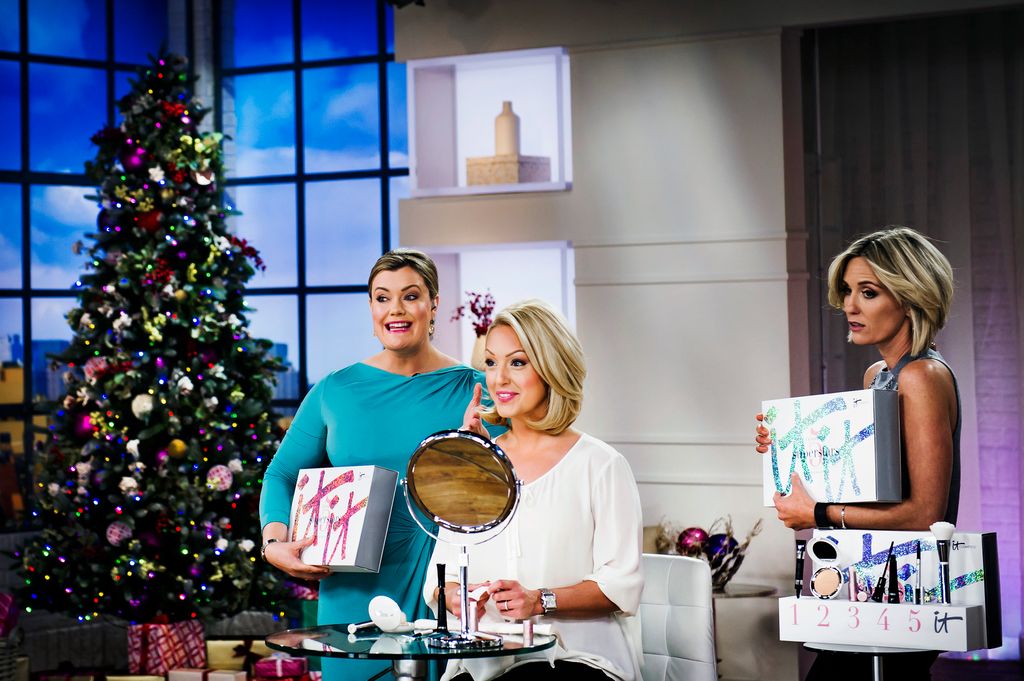 The beauty industry is in big business since the release of the iPhone 4, with its front-facing camera, in 2010, followed by the birth of Instagram and Snapchat. To industry insiders, this is no coincidence. "The selfie fueled the impulse to look better," says Carol Hamilton, group president of L'Oréal Luxe, who was instrumental in the acquisition of IT Cosmetics. "You don't want to take a selfie wearing no makeup."
And the goal of the makeup you wear — in selfies and in life — is to make you look as flawless as the best Instagram or Snapchat filter.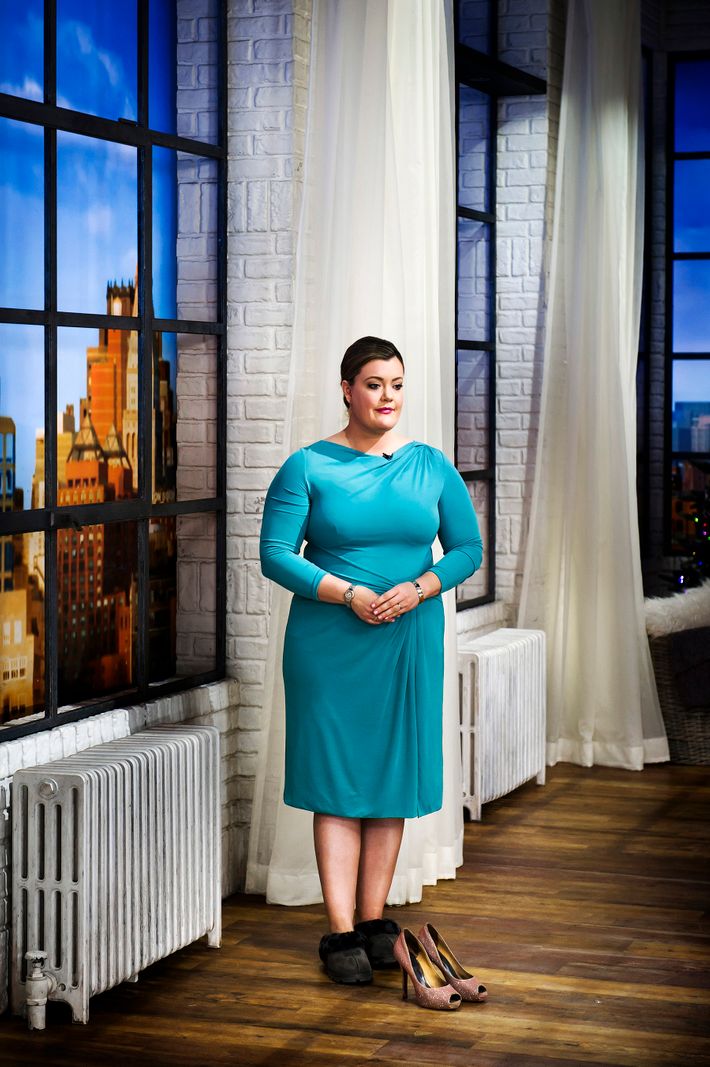 Lima's collection of concealers and foundations is neither cool nor trendy. IT Cosmetics is to makeup as Spanx is to lingerie; it's unsexy but gets the job done. In fact, Lima refers to her Superhero mascara as the "Spanx of mascaras." "It takes your lashes and lifts 'em up," says QVC host Shawn Killinger, who, perhaps for emphasis, exaggeratedly tugs up the Spanx under her hot-pink evening gown.
The business of beauty — of makeup, fragrance, skin-care and hair-care products — has become especially welcoming to newcomers like Lima with a fresh idea and a knack for selling it. The barrier to entering the department stores used to be nearly prohibitive, with department stores requiring annual sales of about $400 per square foot, plus a staff of beauty advisers and an advertising budget in the hundreds of thousands; now, marketing is as easy and cheap as a presence on social media and a copy of Building a Website for Dummies (that's what Paulo Lima used). Investors practically drool like a cartoon fox at the sight of a ripe young creator with untapped potential. In the past five years alone, crazy money has rained down on the founders of one beauty brand after another: The Too Faced and the Becca makeup businesses sold last fall to Estée Lauder for $1.45 billion and an estimated $200 million, respectively. In addition to IT Cosmetics, L'Oréal bought Urban Decay, the makeup line with a cult following, for an estimated $300 to $400 million.
In Lima's YouTube and QVC demonstrations, the pitch works like this: She appears before the camera looking impeccable, without a blemish or a hair out of place. Then she takes a face wipe and rubs it on her right cheek (always the right cheek). "Hello, rosacea!" Lima says genially as she uncovers a patch of skin as red and bright as a burn. She swirls a brush in a compact holding Celebration Foundation Illumination and sweeps the powder over her forehead, under her eyes, along her cheekbone, on her cheek. Her movements are swift and graceful. As she strokes, Lima says, "You can't see the makeup on, you can't feel the makeup, it just feels like your skin. Only better." She articulates women's complaints about foundation — that it's heavy, obvious, and masklike — and offers in its place lightness, ease, speed, and a look that's better than real. It's a masterful performance. And Lima repeats it, almost word-for-word, over a 40-hour QVC marathon.
"I'd love to see Jamie Kern Lima with her hair down," writes one viewer on the QVC website, a plea that could also apply to Lima's controlled image and rehearsed, almost robotic delivery. And yet when she wipes off her makeup and shows her raw skin, it balances the slickness of her presentation. "How many people would come out to 100 million people wearing no makeup?" asks Doug Howe, executive vice-president of merchandising and planning at QVC. "That's so powerful, and it shows her willingness to be vulnerable."
Lima leans forward, speaking directly to the camera as if she's confiding a secret. "I hope that by showing you my true self, it encourages you to be brave and courageous," she says. "Courage starts by just showing up and letting ourselves be seen and, instead of being scared of it, actually getting empowered by it." She's selling courage and confidence for $39.56, brush included.
The exact ingredients in those products and the scientists who formulate them are "proprietary," according to public-relations representative Erica Greenbaum at IT Cosmetics. When I show the products to an independent cosmetic chemist, Jim Hammer, he says, "The functional additives — hydrolyzed collagen; peptides; niacin; algae; hyaluronic acid; antioxidants; and vitamins A, B, C, and E — are all good, typical choices for a CC cream. But it's hard to tell if there's anything really unique without an ingredient statement. Given the fact that the product is so shrouded in secrecy, I have a hunch that the formulation is very good but maybe nothing all that unusual in terms of ingredients. State-of-the-art, but still conventional, ingredients."
Still, Lima's concealer and CC+ cream cover redness and darkness — what cosmetics companies like to call imperfections — more effectively than many competitors, and they do this without feeling heavy or dry on the skin. The CC+ cream has a remarkably elegant consistency given that it also holds an SPF 50-plus sunscreen. These are distinctions consumers recognize and praise.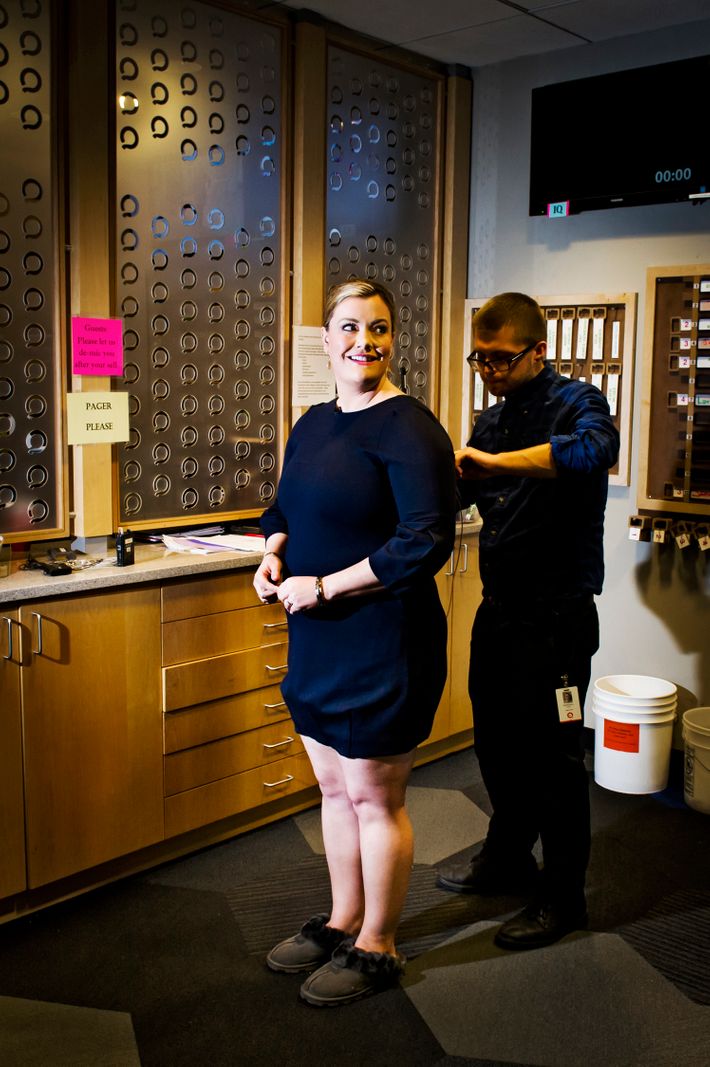 Lima, like her products, is a hardworking problem-solver. She presents herself — with her tidy bun, prim dresses, tasteful dangling earrings, and pageant posture — as almost a 1950s-era housewife. Yet under that demure veneer is a serious competitive drive. And she has never shied away from using her appearance as an asset. In the early '90s, while she was an undergrad at Washington State University, Lima entered a contest to appear on an episode of Baywatch. Yes, she ran in slow motion on the beach in a red bathing suit. "I tripped and fell, and that also made it in the show," she says. She followed that with a bid to become Miss Washington USA, which she won on her second try. When I ask her how she feels about participating in events that judge women on their appearance, given her current crusade for self-acceptance, she hesitates. "[The pageant] has such a negative stereotype, right?" she says. "I didn't enter it because it was about looks. I entered it to try and see more of the world. I mean, my parents had never left the country." Besides, she adds, "Oprah did pageants. She was Miss Fire Prevention."
Her next unlikely adventure took her to Los Angeles, where she competed on the widely panned first season of Big Brother in 2000. She was locked in a house with nine strangers and 28 cameras for three months, making it almost to the end as the last woman standing. The experience gave her a taste of being a somewhat public figure. "Afterward, I'd walk into a restaurant and people would be like, 'You're that girl,'" she says. "There were thousands of fan sites and thousands of hate sites. It helped me get a tougher skin."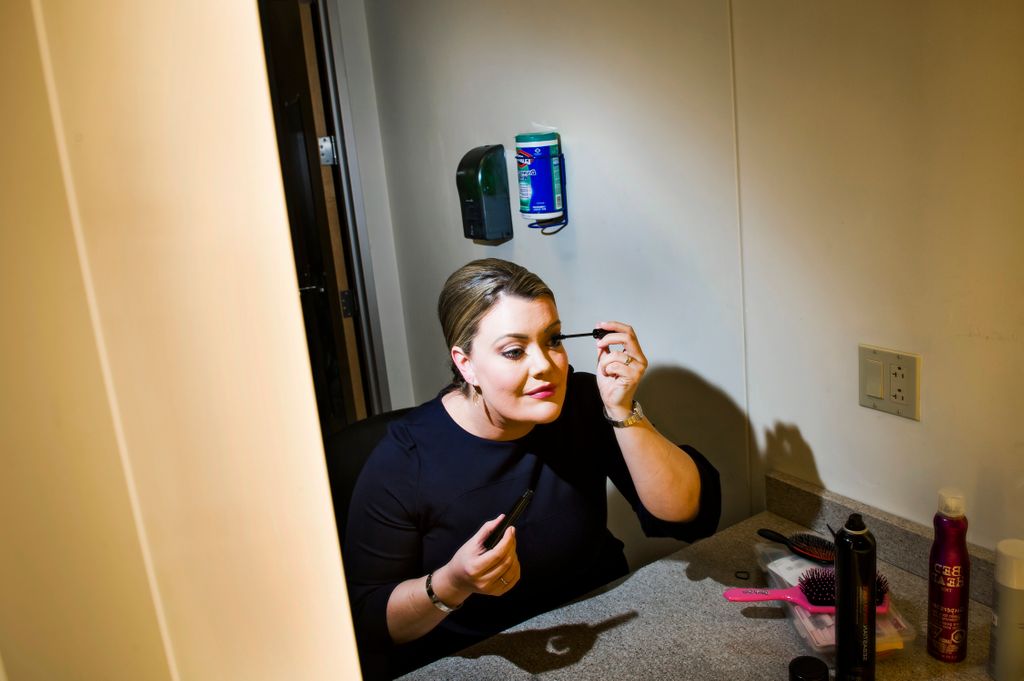 Not many reality-TV stars go straight to B-school, but that was always part of Lima's plan. She started at Columbia in 2002 and met her future husband in a statistics class. After graduation, Paulo Lima joined an investment bank in New York and she headed back to Washington to become a local-news reporter. Once again, her looks were scrutinized, sometimes unflatteringly. "My weight fluctuated, and I was always getting in trouble about it from my producer. Viewers would write, 'I really like you, but you should diet.' Or, 'Are you pregnant?' The criticism crushed me." It was in her anchor post that her rosacea flared up and the hair on her eyebrows fell out, spurring her to find makeup that would hide the problems but not wilt under the studio lights.
Lima's guileless sincerity and warmth with her customers attracted Hamilton of L'Oréal to the line. "I loved how she related to women with a real voice," says Hamilton. "She has a great desire to make women feel better about themselves in a real way. Other brands talk above the consumer. She's taken the mystery out of cosmetics." In joining L'Oréal, Lima became the first female CEO of an acquired subsidiary in the company's history.
Behind the scenes, Paulo is co-CEO and Jamie's partner. "They're yin and yang," says Diane Miles, CEO of TSG Beauty, the private-equity firm that invested in IT Cosmetics and readied it for sale to L'Oréal. "She's really creative, and he's really good at the supply chain; it's the perfect front- and back-end combination."
All the publicity about L'Oréal's acquisition has had its downside. "It's been the most difficult thing I've ever gone through because [the purchase price] was on the front page of The Wall Street Journal. Every person I've ever known has come out of the woodwork asking for things. 'Can you help with my mortgage?' Even with family it's been tough."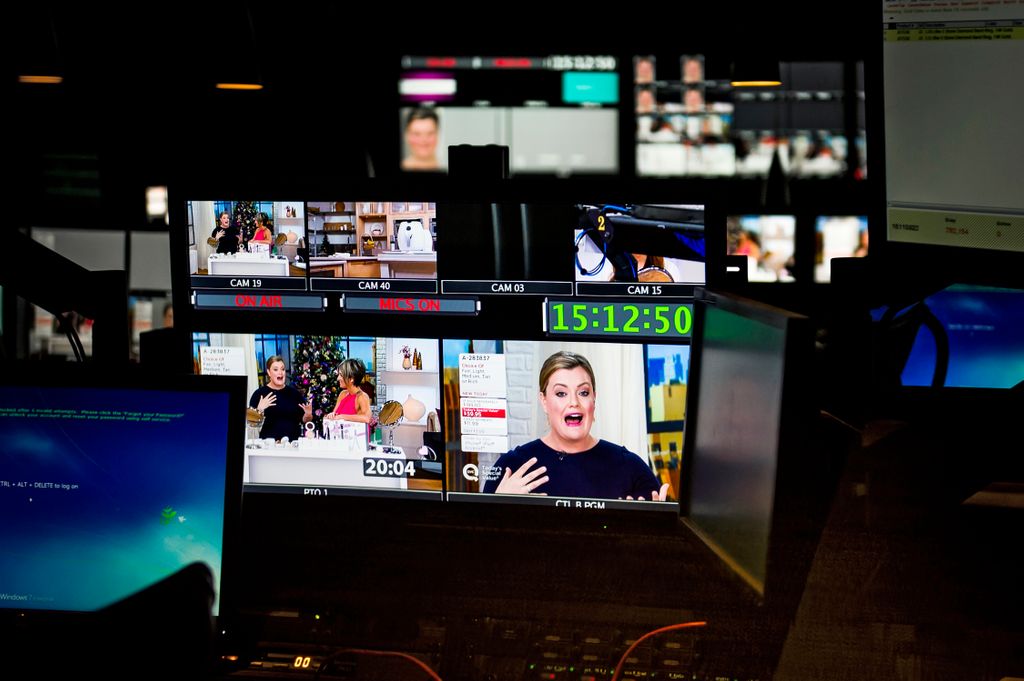 The Limas work 100-hour weeks on their business; they say they haven't taken a single day off since IT Cosmetics started. The couple even bought a house near the Pennsylvania studios of QVC, where Jamie logs about 125 days a year. So when I ask her what she's going to do next, having won the beauty Super Bowl, she says: "I want to go to Disneyland!" Seriously. "Although there's a Sephora at Disneyland, so … I've got to figure it out. That's on my list of goals, figuring how to unplug."
Back in QVC's greenroom, assistants hover around Lima, fetching water and snacks, checking the time, and shooing away anyone who might sap her energy. The stagehands change the backdrop in the fake windows to a cityscape at twilight. Lima takes off one lucky shoe and stretches her foot. Her toenails are painted emerald green. Then she looks into the camera, smiles and says, "Hello, IT girls! You are beautiful!"
*A version of this article appears in the December 26, 2016, issue of New York Magazine.