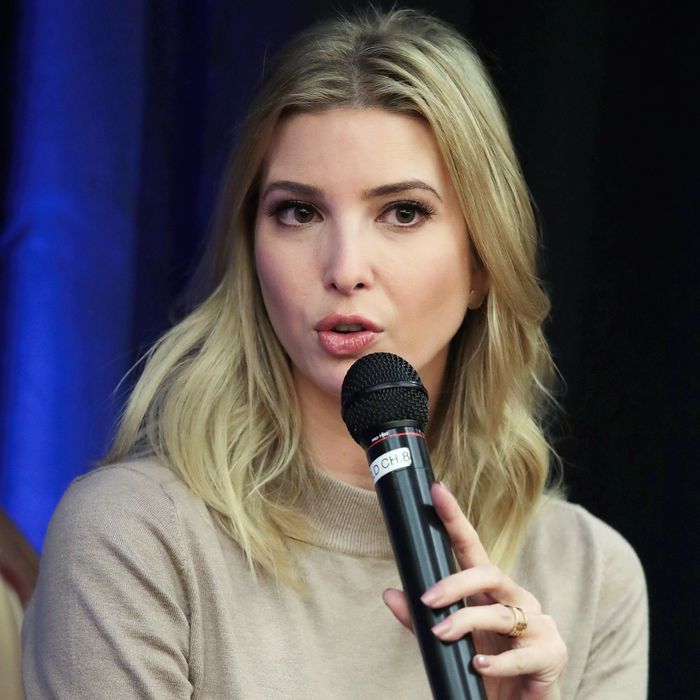 It looks like Ivanka Trump meant what she said.
Photo: Scott Olson/Getty Images
Ivanka Trump, who has said she'll keep "fighting for women's issues" despite having no formal role in her dad's administration, is reportedly making good on that promise. According to a source on the president-elect's transition team, she's begun making calls to members of Congress about child-care legislation, CNN reports.
According to the source, Ivanka is currently in talks with members of the House Ways and Means Committee, as well as female members of Congress she met in September.
Her calls likely include pushing her proposed child-care plan, which gives tax deductions to working parents and guarantees six weeks of maternity leave, but is iffy on funding, disproportionately benefits middle-class families, and leaves out certain family members (fathers and same-sex couples) altogether.
Donald Trump has largely left issues like child care and paid leave to his eldest daughter, choosing to let her address them during the Republican National Convention, and relying on her to field answers about his policies in those areas. And recent reports that Ivanka will have an office in the White House and will take on some of the duties of First Lady have stoked rumors that she'll play an important role in her father's administration.