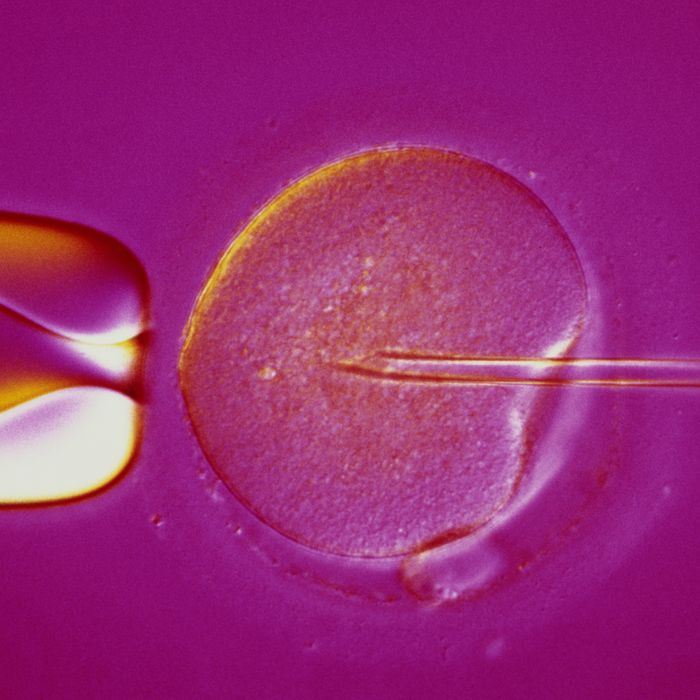 IVF.
Photo: Spike Walker/Getty Images
A Dutch medical center is investigating an error that caused the sperm from one couple undergoing IVF treatment to be used in the fertilization of the ova of 26 other couples. Half of the women involved have since given birth or are already pregnant, University Medical Center Utrecht said in a Wednesday statement.
According to the medical center, a deviation from its standard procedures in a laboratory led to the wrong sperm being injected into the ova of other patients. As a result, the eggs of 26 other couples may have been fertilized by sperm cells "from a man other than the intended father." UMC Utrecht stressed that the possibility that the eggs ended up being fertilized from the wrong sperm "is small," but at the same time, it cannot be ruled out.
The error occurred during intracytoplasmic sperm injection (ICSI), a procedure in which sperm is directly injected into the ovum to achieve fertilization. Not all of the incorrectly fertilized eggs have been used, however. Several of the 26 couples in question also had embryos frozen that can still be used, but those embryos may have been fertilized with the wrong sperm as well.
UMC Utrecht launched an immediate investigation, formulated an improvement plan, and reduced the scope of its activities after the error was discovered. "The supervisory board regrets having to burden the couples involved with this news and everything will be done to provide clarity for everyone as soon as possible," the statement said.