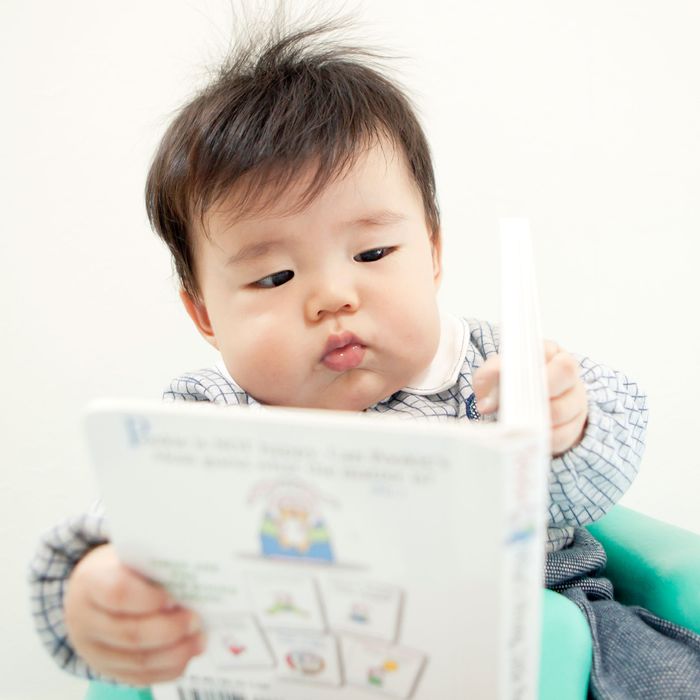 Starting schooling at 8 weeks helps children.
Photo: Miho Aikawa/Getty Images
Thanks in large part to research from Nobel Prize–winning economist James Heckman, lawmakers on both sides of the aisle support early education programs for kids 3 and 4 years old. However, new research from Heckman found public preschool programs that begin in infancy actually offer a higher return on investment, the Washington Post reports.
In a new study released Monday, Heckman found that disadvantaged children who participate in high-quality education programs starting at just 8 weeks old have a higher chance of graduating from high school and staying out of prison. These "zero-to-five" programs also help kids develop higher IQs and better health. According to the Post, these benefits each present "significant savings to society."
Such programs cost nearly $18,500 per year for each child enrolled, higher than the amount an average public-school district spends on a kid's education for grades K through 12. Yet, zero-to-five programs have a 13 percent return on investment — higher than the 7–10 percent return on programs for 3- to 4-year-olds. Furthermore, for every dollar spent, these initiatives have a societal benefit of $6.30, Heckman told the Post:
"As an economist, I always find it very odd that people only focus on the costs of a program rather than the benefits. This is very strong evidence for supporting this kind of program going forward."
Heckman's findings show why lawmakers should invest in (super) early-childhood education programs. President Trump has proposed giving tax credits to help working-class parents cover the costs of child care, but he hasn't really spoken about early childhood initiatives "other than to express skepticism about the cost to taxpayers of the universal preschool programs his Democratic opponent Hillary Clinton favored," the Post noted.