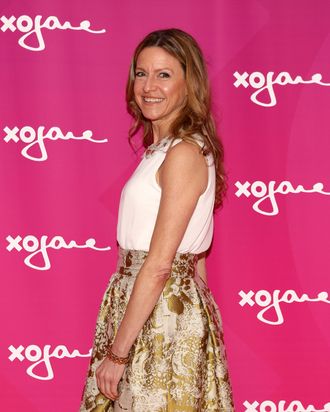 Jane Pratt.
Photo: Roger Kisby/Getty Images for Say Media/xoJane
Jane Pratt is leaving Time Inc., WWD reports.
Pratt, who had previously been the founding editor of both Sassy and Jane, started xoJane in 2011 and its sister beauty site xoVain in 2013. The site quickly gained popularity for its highly confessional, often controversial personal essays. Time Inc. acquired the site in 2015 and will be folding it into InStyle.com; all content and traffic will be redirected to the Time Inc. property, while no new content will be published to the site.
Per WWD, "according to sources at the company, Pratt had grown frustrated with Time Inc.'s management of the brands. During Time Inc.'s restructuring, the sites had been largely left alone without much investment or attention from the company."
Reportedly, Pratt has been trying to get another media entity to purchase xoJane and has been in talks with Vice, Bustle, Goop, and Elevation Partners, the latter of which is a media company started by Bono.