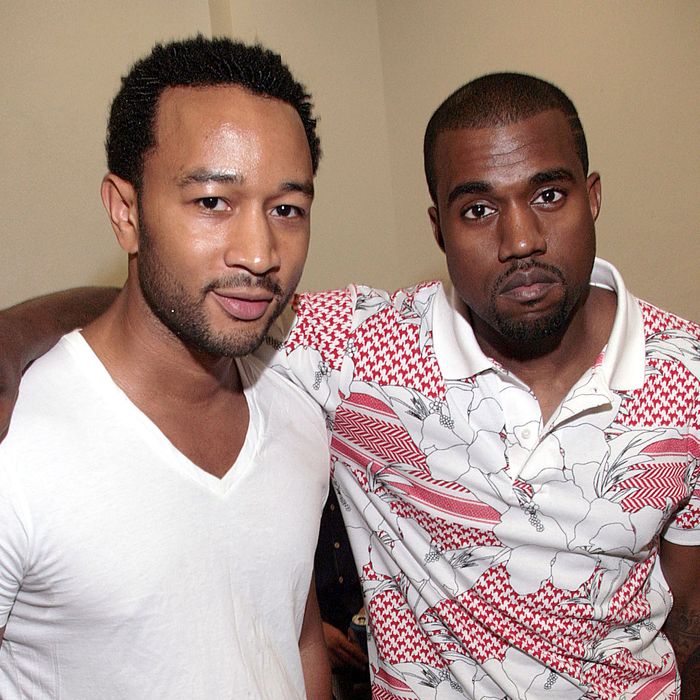 John Legend and Kanye West.
Photo: Matthew Simmons/WireImage
In an interview with the French news outlet Cirque today, Kanye West's longtime friend and collaborator John Legend expressed disappointment at West's decision to meet with President-elect Donald Trump. "I think [it] was a publicity stunt," he said. "I'm pretty disappointed with Kanye that he says he would have voted for Trump. I think Trump has been corrosive, his message has been corrosive to the country. I think the things he's promised to do have been very concerning for a lot of people, and for Kanye to support that message is very disappointing."
This isn't the first time Legend has spoken out about West in recent weeks. After West was hospitalized for a reported "nervous breakdown" at the end of last month, Legend told CBS that he and his wife Chrissy Teigen (who is close friends with West's wife Kim Kardashian) saw him in bad shape. "We were with Kim actually, you know, right before all of that," he said. "I was concerned by what I saw, so hopefully he's getting some rest and some time to figure things out."
As of this morning, West was unrepentant about meeting with Trump.