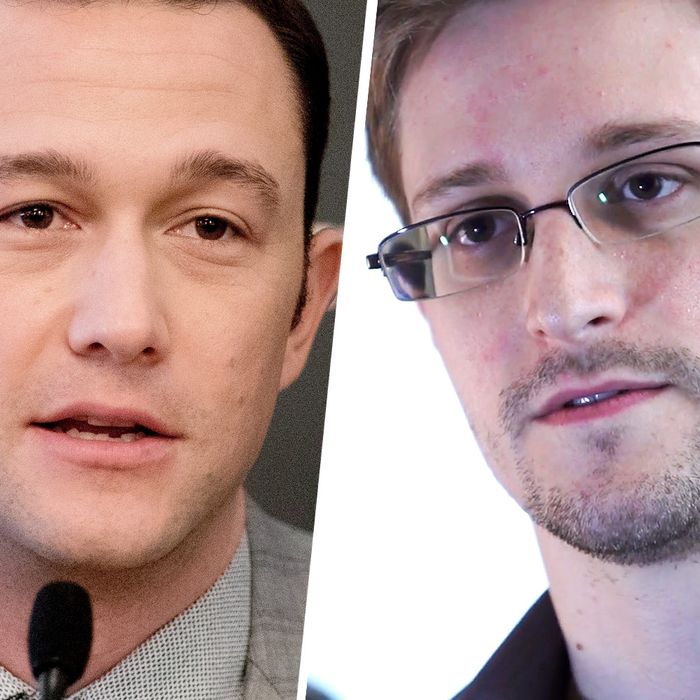 L: Joseph Gordon-Levitt, R: Edward Snowden.
Photo: Getty Images
The Hollywood Reporter recently published a roundtable with a group of actors, including Joseph Gordon-Levitt, who played the titular role in Oliver Stone's Snowden this year. However, as Gordon-Levitt revealed very early on in this interview, he had no idea who Edward Snowden — the former NSA contractor turned whistleblower who revealed the extent of the government's surveillance programs — was until he played him.

When THR asked why he wanted to play Snowden, Gordon-Levitt explained:
When Oliver Stone asked me to do that part, I was excited, but then the next thought I had was, "Wait. Edward Snowden? I know I've heard that name, but which one is he and what exactly did he do?" Once I did some learning, I realized I'm really grateful for what this man did. There's a lot of misinformation about what he did and didn't do.

It's unclear if Snowden has read Gordon-Levitt's admission, but his facial expression upon hearing the news will likely match the one in the photo above.