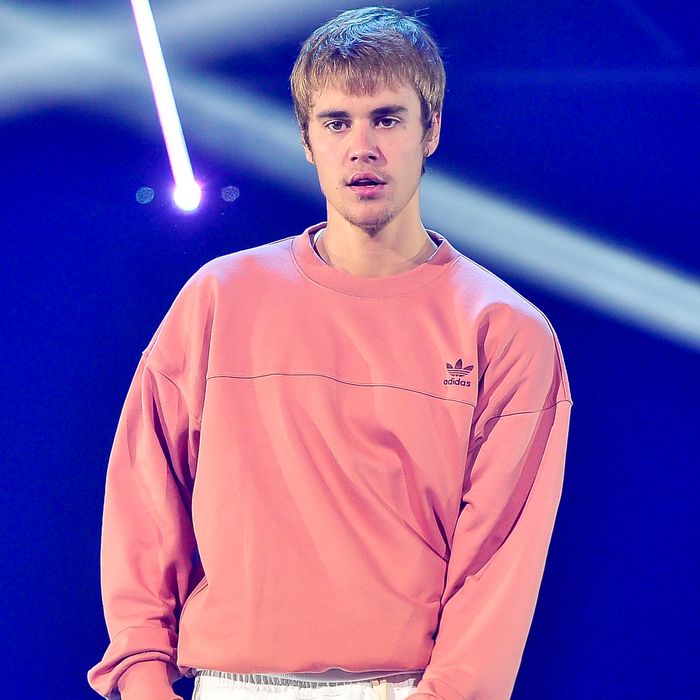 Photo: Steve Jennings/WireImage/Getty
Deranged style icon and perpetually troubled teen Justin Bieber is in trouble with the law again. According to TMZ, Biebs was just indicted by an Argentine judge for a 2013 incident in which he allegedly sent his bodyguards to assault and rob a photographer outside a Buenos Aires nightclub.
Bieber hasn't been able to tour in the country as a result of his ongoing legal troubles, and it looks like it will be a while before his Argentinian fans get the chance to witness his legendary onstage sulkfest for themselves.

"Argentinian beliebers I would like nothing more than to bring the #purposetour there but the Argentinian government won't allow it. So sorry," he tweeted back in May. "If things were to change I would love to come but at this time I cannot. For everyone else in South America I look forward to seeing you." Is it too late now to say lo siento?