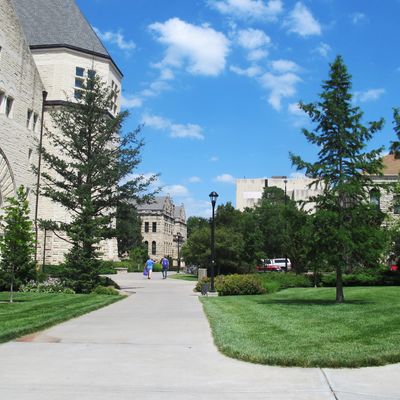 Photo: Courtesy of Flickr/ELP_LAB
On Monday, lawsuits were filed by two female students at Kansas State University, alleging that the university refused to investigate the case of a man raping one woman, which enabled him to allegedly rape a second. That day, a third woman requested to be added to the suit, claiming that she was raped by one of the alleged rapists after the university refused to investigate.
While Kansas State has denied any wrongdoing, saying that reports in the media are not accurate, and that "blanket statements that K-State does not investigate incidents that happen off campus are simply not true," a new batch of evidence and testimonies from groups at the university point to the fact that KSU's controversial policy against investigating sexual assault cases that happen "off-campus" had been questioned for a long time.
Danielle Dempsey-Swopes was hired as a senior investigator at Kansas State University in 2015, and in an interview with BuzzFeed News, she claims that within seven days of being on the job, she came to understand, "It was the university's position that we were not to investigate complaints [of sexual assault] that take place at fraternities or sororities." Dempsey-Swopes claims that other members of her office also knew there was something off about the policy. The policy at KSU goes in direct opposition to Title IX, which states that off-campus sexual assault must be investigated. But Dempsey-Swopes claimed that the university's Title IX coordinator was working against her:
In a letter she sent to the US Department of Education, submitted in court documents, she wrote that the university's top Title IX coordinator told her in August 2015 to "stall" for at least a week before responding to a student's complaint that she was sexually assaulted at a fraternity. Dempsey-Swopes wrote that she was verbally reprimanded when the Title IX coordinator thought that she was looking into the allegation.
Fraternities were even asking for the university to reasses their policy. The president of the university's intra-fraternity council, Zach Lowry, told BuzzFeed News that with the current policy, leaders of the IFC are given a report on what is said to have happened, which would make it difficult for their governing body to determine how to proceed. "It'd be tough for us to determine what steps to take or what we should actually do because we had no information about whether the student was guilty," he said, adding that the group had been petitioning the university for over two years to make a change.