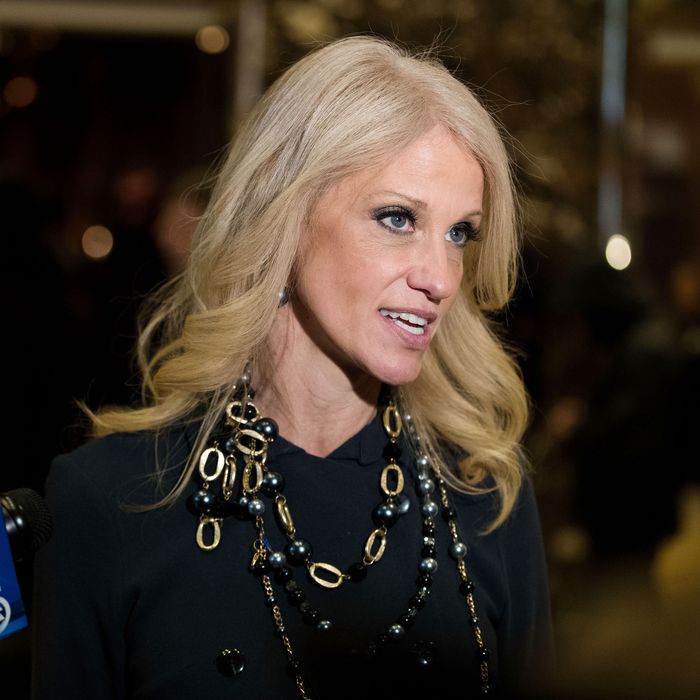 Kellyanne Conway.
Photo: Drew Angerer/Getty Images
Kellyanne Conway, Donald Trump's former campaign manager, is headed to the White House. On Thursday, the Trump transition team announced that she will be serving as counselor to the president, which will make her the highest-ranking woman in his administration.
"In her position, Conway will continue her role as a close adviser to the president and will work with senior leadership to effectively message and execute the administration's legislative priorities and actions," read the Trump transition team's statement.
In the statement, Trump also said that Conway is "a tireless and tenacious advocate of my agenda and has amazing insights on how to effectively communicate our message."
Conway, who has four children, previously said that it would be a "bad idea" for her to work in the White House because she is a mother.