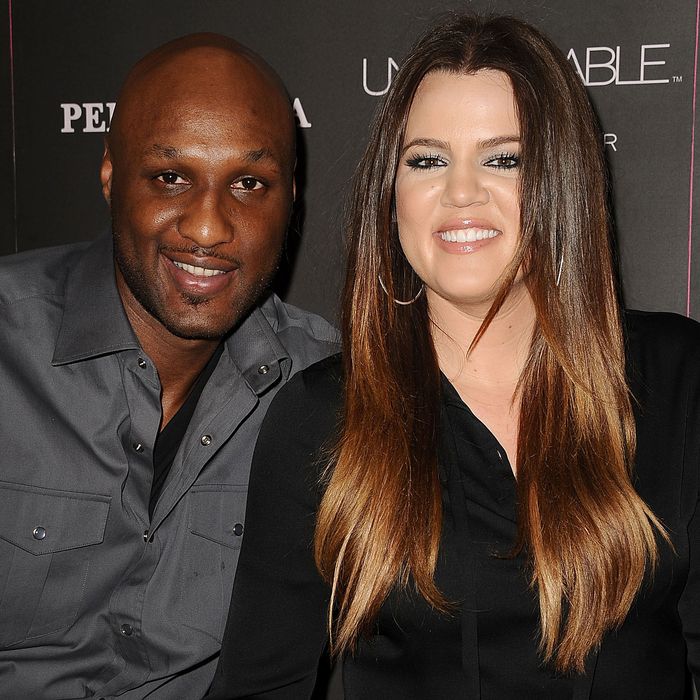 Photo: Jason LaVeris/FilmMagic
Khloé Kardashian and Lamar Odom's divorce papers have been finalized by a judge in Los Angeles, although the couple won't technically split until December 17. They got married in 2009 a month after meeting each other, and Kardashian initially filed for divorce in 2013. However, after the retired NBA star was found unconscious at the Love Ranch in Nevada in 2015, Kardashian withdrew her petition. After some soul-searching, she refiled in May. The divorce was finalized Friday; however, the couple won't be technically single until December 17.
According to CNN, Friday's decision will honor the prenuptial agreement they both signed, and neither will receive spousal support.