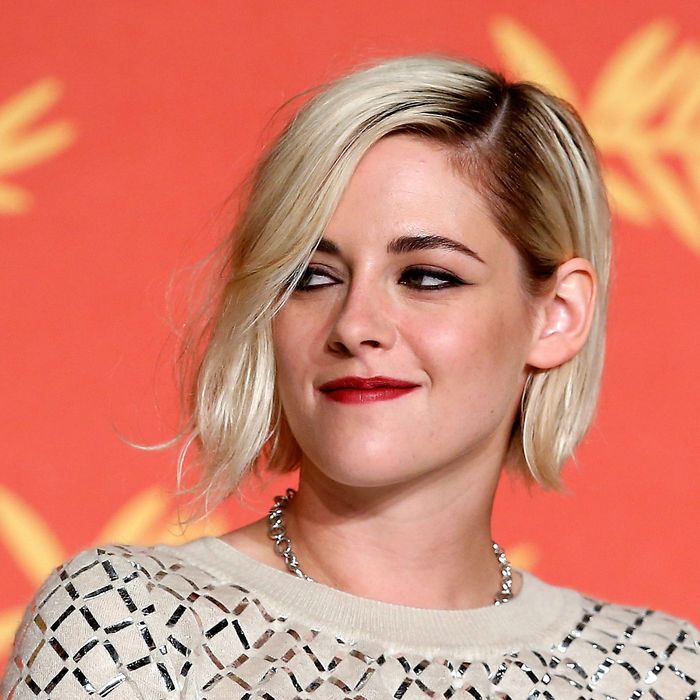 Kristen Stewart.
Photo: Pool/Getty Images
For the @celesbians Twitter account, 2016 was a busy year. The anonymous woman behind the account — who also runs a monthly podcast that covers the ins and outs of the hookups of Hollywood's female A-list — found a lot to investigate, and not just about Kristen Stewart. The actress, who has been connected to St. Vincent, Alicia Cargile, Soko, and now Stella Maxwell, may have been at the epicenter of this year's dating rumors, but she was hardly the only celeb publicly playing the field.
Obsessively tweeting about a small web of high-profile women who may or may not be dating might seem like dicey territory, but the @celesbians account does so with aplomb, raking through Daily Mail stories for new evidence of budding relationships and connecting stars to their L Word foils. While the woman behind the account is cautious about revealing her identity, she was happy to email with us to decode the web of rumored female celebrity relationships and hookups that happened this year, from St. Vincent and Cara to Abbi and Carrie.
On Twitter, you often refer to The Chart™. For the uninformed, can you explain what this is?
The Chart™ is a reference to the eminent lesbian cult Showtime series The L Word. In The L Word, the character Alice Pieszecki explains her theory of The Chart™, which is simply that we are all connected by a series of relationships and/or hookups (but even more so within the small lesbian circles of America). In fact, I have started making my own celesbian chart of the relationships and hookups of 2016.
Okay, so Kristen Stewart. Give us a little background on her role in the "celesbian" rumor mill.
Kristen Stewart is most definitely what I would refer to as "Millennial Shane" (which is another reference to The L Word, in case you fall into the small percentage of people reading this that haven't seen the show). K.Stew is what Alice would refer to as a "hub," which means she is the common denominator in a lot of relationships. In 2016 alone, Kristen dated French singer-songwriter Soko, her longtime on-and-off-again ex (and seemingly ride-or-die) Alicia Cargile, the newest celesbian legend Annie Clark (St. Vincent), and she's closing out 2016 with model Stella Maxwell. I don't see Kristen settling down with anyone anytime soon because why should she? She's hot, she's young, she's rich. I personally would love to see her continuing to hook up with as many famous women as she possibly can. We're all rooting for you, Kristen! [Tyra banks voice.]
But what about Cara Delevingne? Hasn't she had a fairly good dating year?
Cara Delevingne has proven to be quite an iconic celesbian in 2016 as well. Low-key, she could probably give Kristen Stewart a run for her money because she has "hooked up with hotter girls than both of you combined," as she so eloquently rapped on James Corden's freestyle battle with Dave Franco. I actually am predicting a showdown in the snow between Cara and Kristen at Sundance in January. Cara might join Amber at the festival for some films they're promoting and run into Kristen and Annie promoting the film Kristen directed and Annie scored.
Do you think Cara will get back together with St. Vincent?
Cara has a long list of hookups and exes, but her most public relationship (and probably the most popular celesbian couple of 2016) was and has been with the love of her life, Annie Clark a.k.a. St. Vincent. Cara and Annie started dating sometime in 2013, and we have watched their rocky relationship play out over the course of the past three years. This is turning into one of the most beautiful celebrity love stories of all time because Cara seems to still be fighting to keep Annie in her life in some capacity — even if they're just friends. I think Cara is truly in love with Annie and refuses to let her go. As for Annie — she is a legend, quickly rebounding with Kristen Stewart immediately after her and Cara split, not to mention allegedly dating Carrie Brownstein before she dated Cara! I get more in depth about my theories on Annie and Kristen in my Celesbian Gossip podcast.
Amber Heard came out as bisexual in 2010, but since married and divorced Johnny Depp. Now that the divorce is final, has she been seeing anyone new?
Amber Heard and Cara Delevingne are the hottest unconfirmed celesbian couple right now. Amber and Cara have been friends for years, and there are even rumors that Cara played a part in Amber's divorce with Johnny Depp. (The rumor is he was in constant fear that Amber was cheating on him with Cara). Camber might be my personal favorite celesbian ship of the moment. (I should, however, give an honorable mention to Carrie Brownstein and Abbi Jacobson.)
In my aforementioned Celesbian Gossip podcast, I go into this theory explaining how I think that the Nikki Stevens character in The L Word was based on Amber Heard. Once she was officially out (think back to 2010-2012), every interview and every article almost exclusively became about her sexuality. If you are a bisexual woman and you get into a relationship with another woman, everyone automatically assumes you hate men and never want to date one again, which is not true. She married, then divorced, Johnny Depp, so she could get back to her roots. Goddess bless!
You talk a lot on your Twitter account about Taylor Swift. Are there rumors about Taylor's sexuality?
In the celesbian community, Taylor Swift is quite a sore spot for some people. I know straight people will never believe anyone who tries to tell them that someone as famous as Taylor Swift could possibly be gay, but the queers always know the truth, years in advance. Do I think Taylor Swift will ever come out? No. She's too much of a powerhouse product at this point. On a related note, I have an in-depth Kendall Jenner lesbian theory that results in a possible coming out in 2020 when her brother-in-law runs for president.
How do you feel about the media's sexualization of lesbians? Does it make you question the people reading your Twitter account?
See:
Who was the MVP of this circle of friends in 2016?
Here I have to go with a three-way tie. Kristen Stewart, Cara Delevingne, and Carrie Brownstein have all publicly acknowledged and displayed their love for ladies this year, and I am so incredibly proud and grateful for them. I also am very proud of our "Millennial Shane," Kristen Stewart. She has come so far over the past few years with her sexuality, from privately hiding her relationships and rarely being photographed with lovers or friends to not seeming to care who sees what. Cara talked openly in Vogue about being in love with her girlfriend and accepting her sexuality, and Carrie Brownstein wore this Herstory nipple T-shirt in the season-seven teaser for Portlandia, so it might be unfair to choose just one of these women when, really, they are all equally thriving celesbians.
Where do you get your gossip from?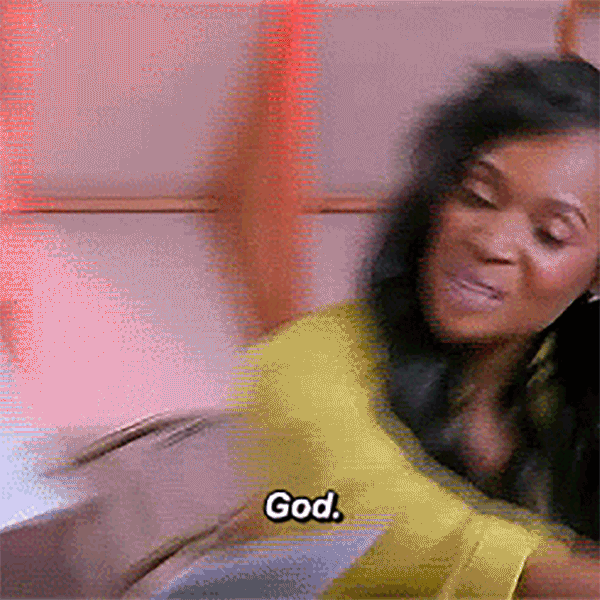 This interview has been condensed and edited for clarity.