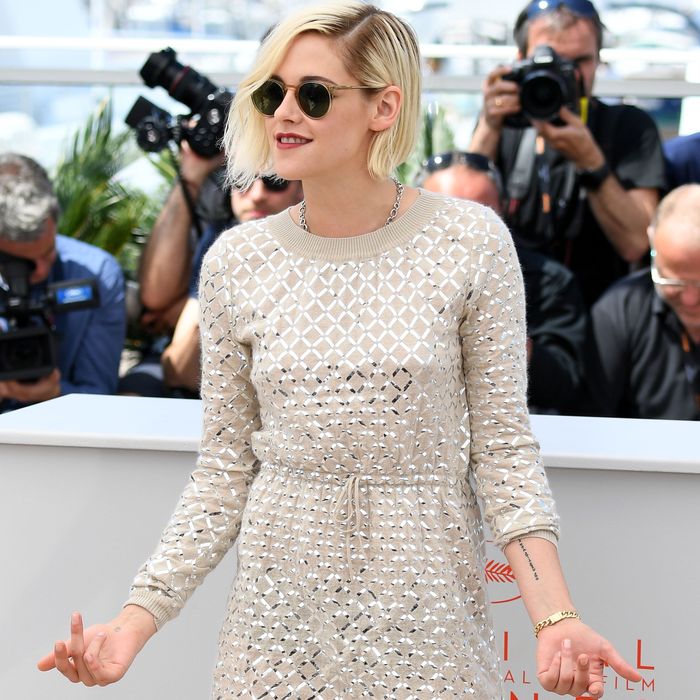 Kristen Stewart.
Photo: Venturelli/WireImage/Getty Images
Kristen Stewart — like all of us — has had a hell of a year. For starters, she turned 26 this year, which is the most improbable fact I've ever heard in my entire life. Second — she starred in four movies: two critically acclaimed, one critically divisive, and one directed by a person of dubious moral character. She also reportedly dated four different women — Soko, Alicia Cargile, St. Vincent, and Stella Maxwell — with a combined wealth between them of 600 pairs of black Old Skool Vans.
This year, French filmmaker Olivier Assayas called Stewart "the best actress of her generation," adding, "She has an inner depth coupled with a spontaneity and naturalness that sets her apart." Hey — that's a great point. What a year it's been for Kristen, a person who was legitimately born in 1990.
But the defining feature of Stewart's character has always been her distaste for public life and celebrity, and this year she made no effort to keep those feelings a secret. Perhaps — once again, like all of us — 2016 was the year she felt like enough was enough. Take inspiration from the many ways Kristen Stewart gave the finger this year, and remember: When there are no words, flipping the bird can do the job for you.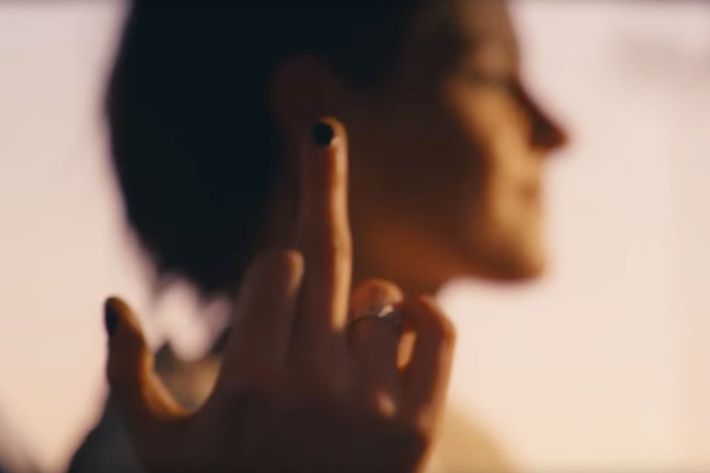 A blurred middle finger that you know is still Kristen.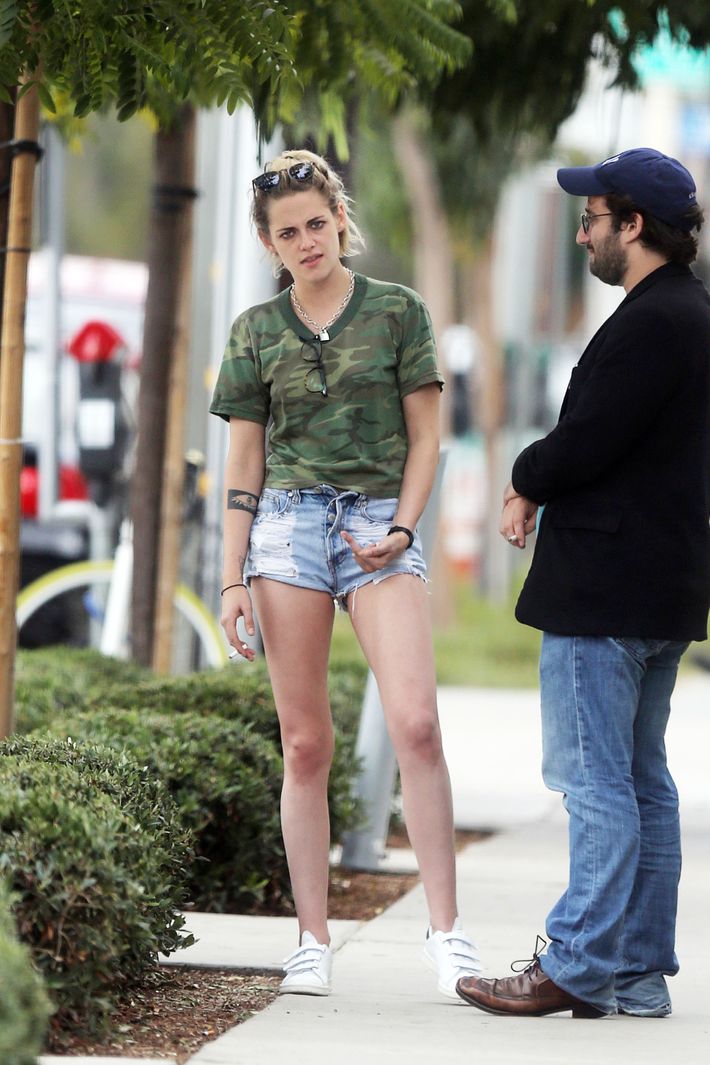 A subtle middle finger in jean shorts.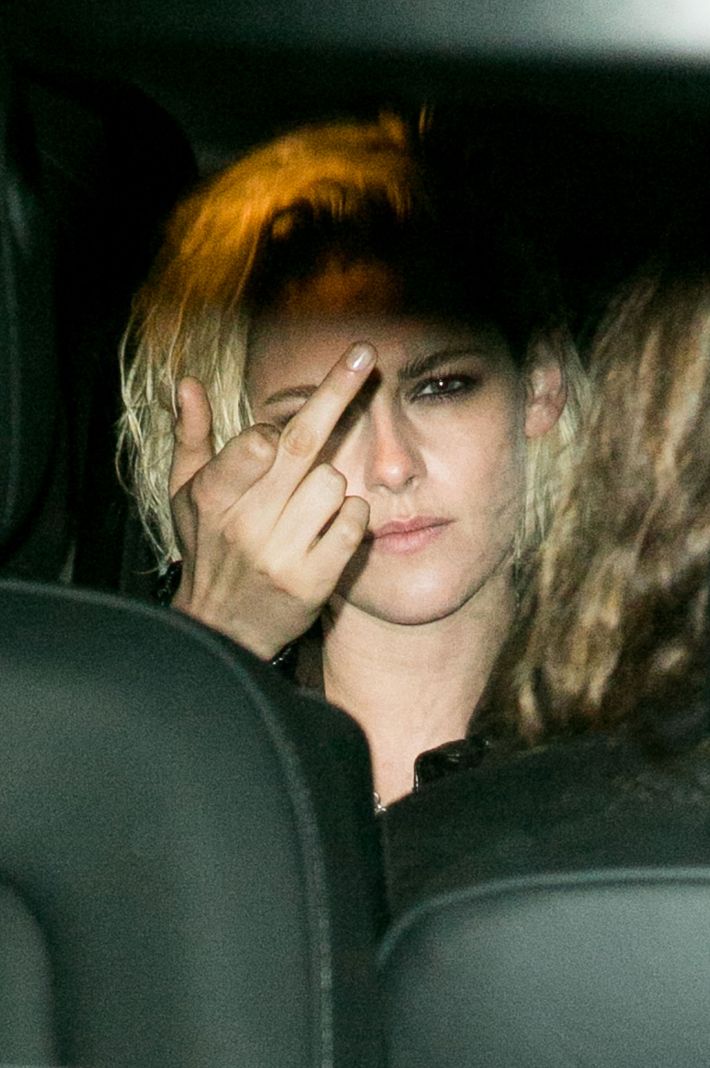 A middle finger in the back of a car.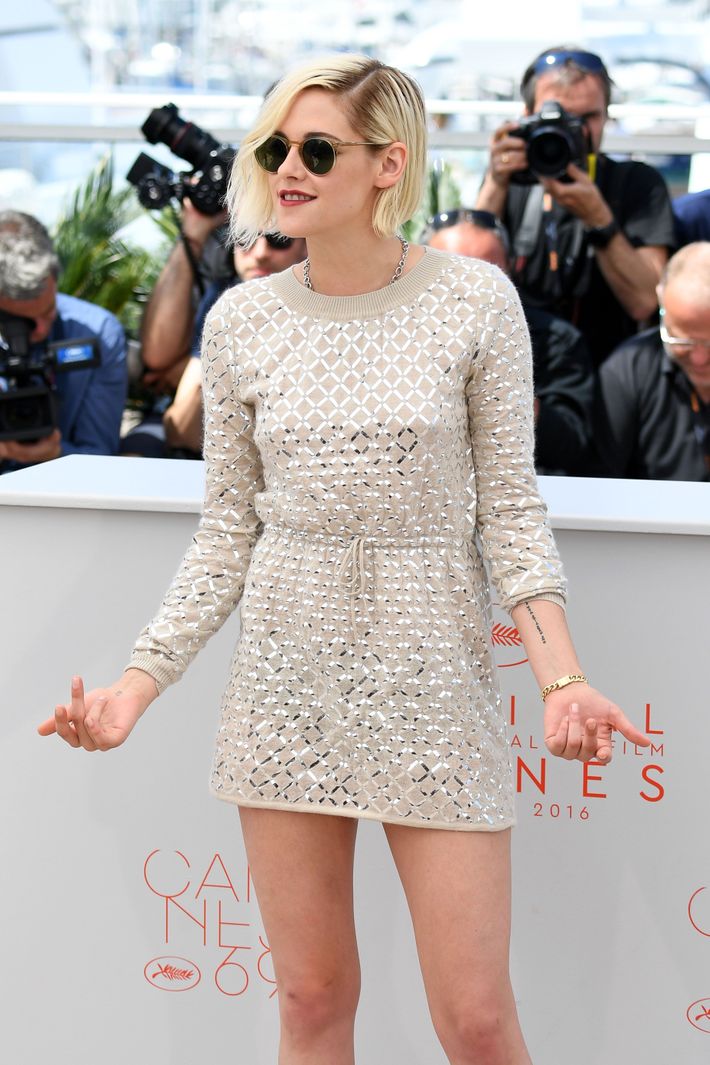 A risqué red-carpet middle finger.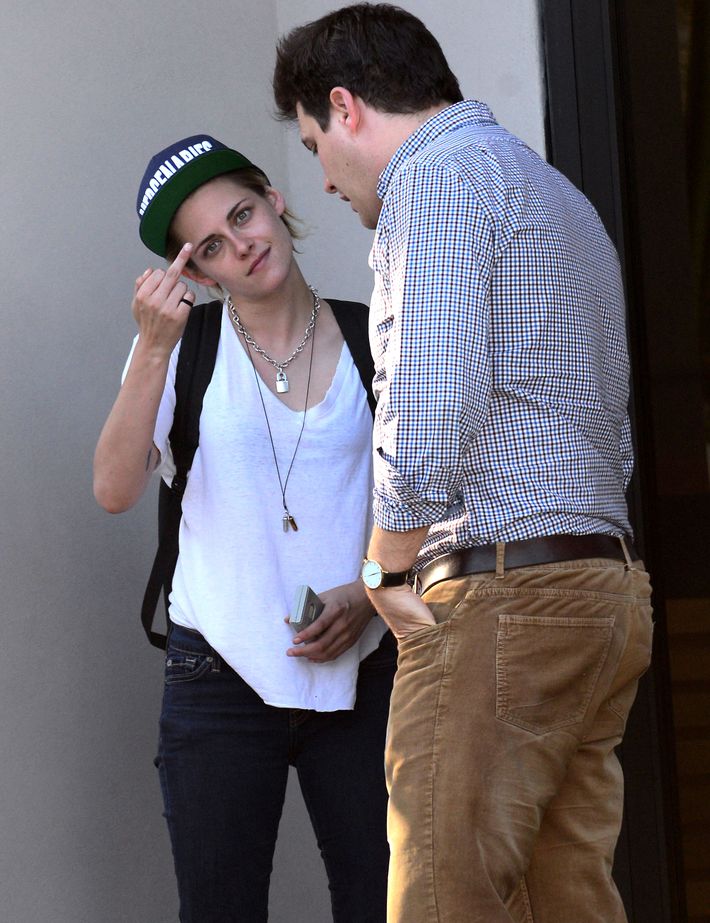 An "are you kidding me?" middle finger.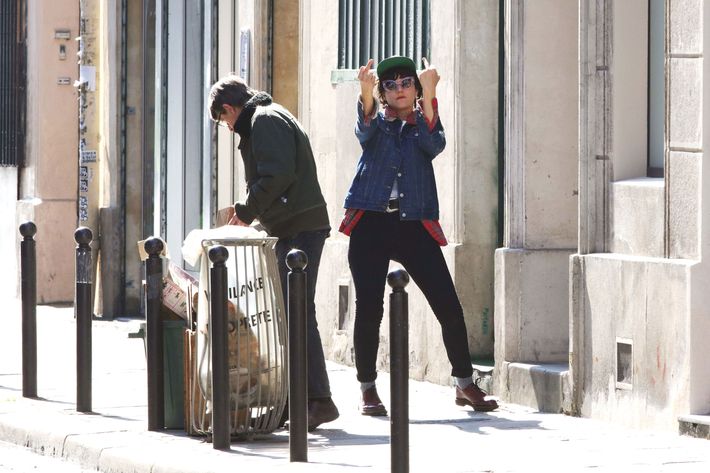 A guest middle finger from Kristen's ex, Soko the Cat.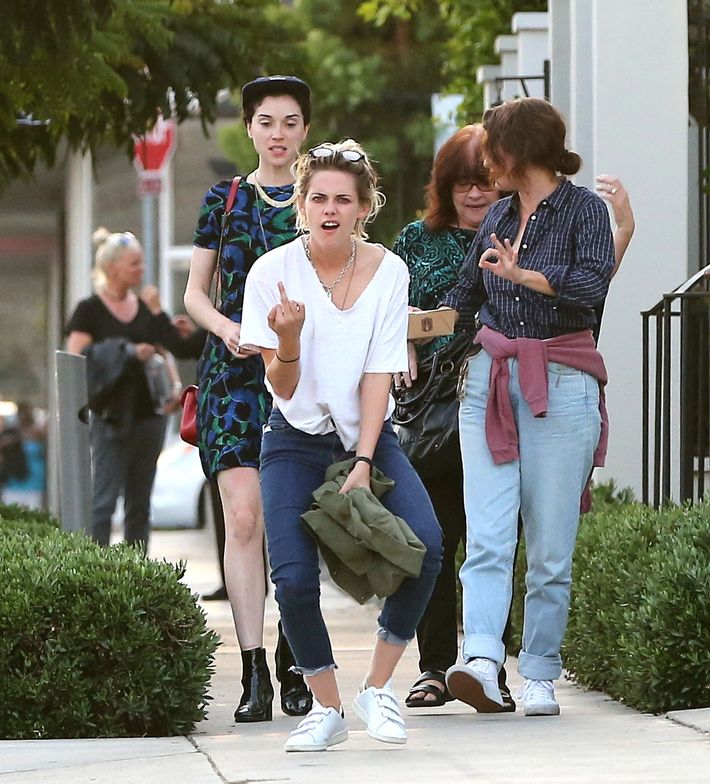 The jaunty middle finger with a St. Vincent behind.