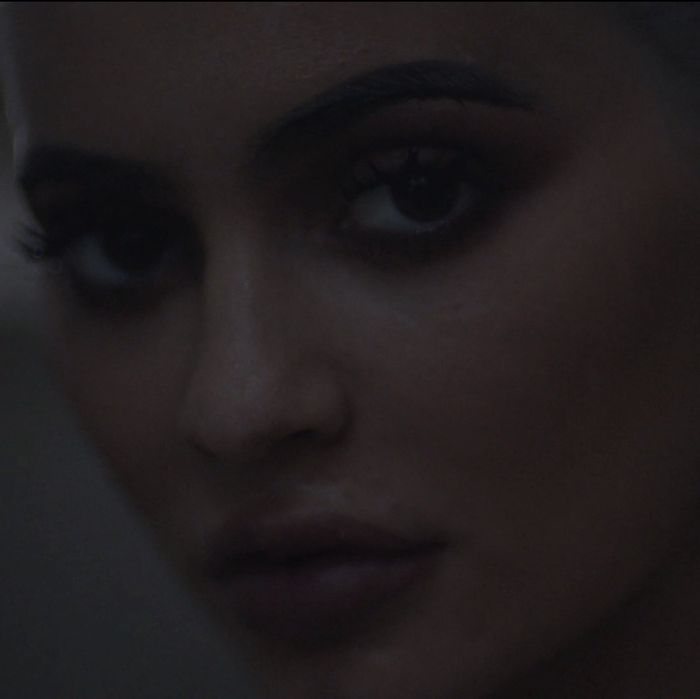 Photo: Sasha Samsonova /Vimeo
Kylie Jenner got together with her favorite photographer Sasha Samsonova for a short music video featuring lots of clingy white T-shirts, awkward cigarette lighting, and moist PDA with boyfriend Tyga. There is nary an expensive car or diamond bracelet in sight.
Samsonova, who frequently photographs Jenner for Instagram because that is apparently a thing now, told W, "The whole deal with this video is that it's a very personal experience. It's like you're watching this person from a point of view that has never been seen before."
Samsonova added, "It's super raw footage. As soon as my shoots with Kylie come out, so many people write on my page and rant about how it's all Photoshop, Photoshop, Photoshop. But the thing about this video is that there's no post-production work whatsoever. It's only cut together. It's very raw, and we tried to keep it that way — no skin retouching, nothing." Just three friends chilling out, you know?