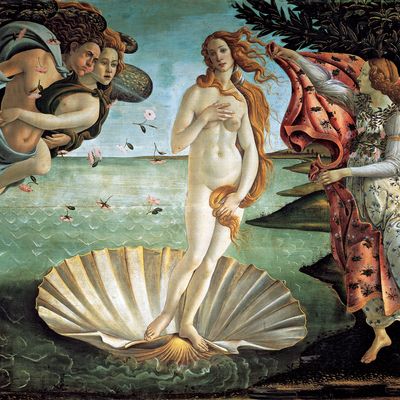 House calls.
Photo: De Agostini/Getty Images
There's a whole range of new and unexpected in-apartment pre-wedding services, including dance lessons in your living room, makeup in your bathroom, and a bridesmaid-for-hire wherever you want her.
The Living-Room Dance Instructor
If swaying awkwardly in a studio full of dancers sounds mortifying, don't worry. One of Peter Jones's four instructors will teach you a first dance in the privacy of your own living room. Though he insists no one is rhythmless, he has been known to pull tough cases close to speakers so they can literally feel the beat. Jones's routines combine ballroom-dance styles, and he helps clients arrive at the one that works best for them in about six classes. In-home lessons start at $150 for an hourlong session.
Ballroom Wedding Dance; 917-375-3027; ballroomweddingdance.com
No time to schlep to the gym and plan a wedding? A member of Nathaniel W. Oliver's team will tailor a simple-yet-effective workout plan for you, no equipment required, so you can roll out of bed into an expert-guided push-up. The workout emphasizes the usual circuit-training moves — squats, burpees — and for brides, the weekly plan includes at least one de-stressing yoga session. $120 a session for three 45-minute workouts per week with a monthlong commitment.
Type A Training; send text to 917-951-0111; typeatraining.com
Your best friend might be as busy as you are, but Jen Glantz is happy to work around your schedule. She does the jobs traditional bridesmaids are loath to accept among their duties — like gift-bag-stuffing, drugstore-running, peacekeeping, and lost-earring-finding. And after 40 weddings and two years in business, she's danced with many a drunken uncle. Fees start at $300.
Bridesmaid for Hire; jen@bridesmaidforhire.com; bridesmaidforhire.com
The At-Home Celebrity Hairstylist
Though Annie Rush of Eva Scrivo Salon made her name doing editorial and the uptown-lady circuit, she's been coming to brides at their venues and homes for years. Her style is wedding hair that's an elevated approach to your everyday hair: She can weave in ribbons, jewels, and flowers, but it will never look too girlie or "done." Fees start at $500.
Eva Scrivo Salon; 212-677-7315; evascrivo.com
The Mobile Morning-of Florist
The members of the Rachel Cho team are happy to come to your house, flower arrangements in tow, to make sure every bud and petal is to your liking, and will even do their actual arranging at your apartment (although most initial floral-design consultations happen on-site or in-studio). Cho is a master of day-of floral switch-overs — repurposing arrangements from the ceremony for the reception, transforming your altar flowers into a centerpiece for the bar. Pricing is customized after a complimentary consultation.
Rachel Cho Design; 212-877-2877; rachelchoflowers.com
Rouge NY is a drop-in makeup bar with reasonable prices, but most brides don't want to travel anywhere on their big day (maybe not even for their trial). So in this case, Rouge offers it all at your home — and the price is still palatable: $250 for the bride, $40 each for mother of the bride or bridesmaids. Try makeup artist Jessica Sanner, who specializes in delivering a glowing complexion without the caked-up makeup feel.
Rouge New York; 212-388-1717; rougeny.com
*This article appears in the winter 2017 issue of New York Weddings.