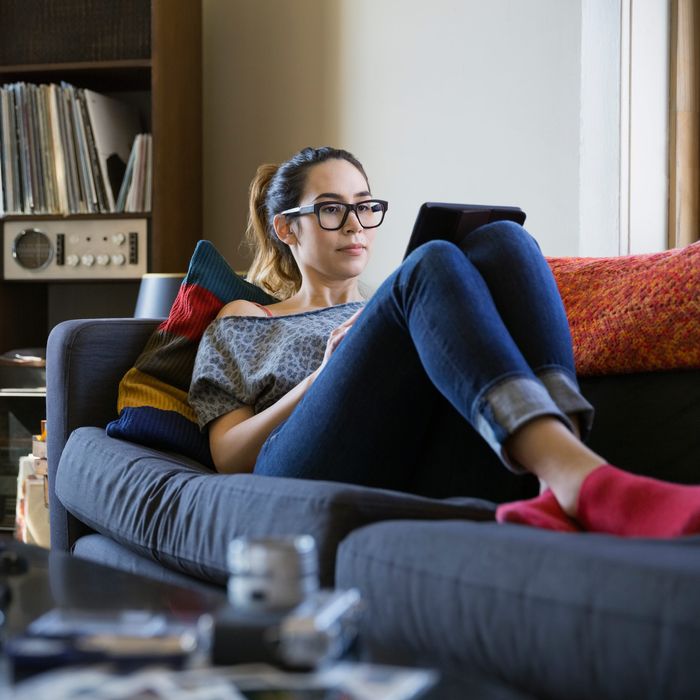 Photo: Hero Images Inc./Getty Images/Hero Images
For a good number of single people in New York City, living alone is a luxury. Instead of setting up a home for ourselves in a Park Slope studio, many of us end up having to live with roommates. But a new report in the New York Times found that it may actually be better for people to live with friends, since social isolation can lead to poorer health.
Dhruv Khullar wrote about working as a physician and treating dying patients who are all alone, from old people who can't take care of themselves to young men struggling with addiction. "In these moments, it seems the only thing worse than suffering a serious illness is suffering it alone," Khullar noted. Social isolation is a "growing epidemic," he says, and since the '80s, the number of Americans who say they are lonely has increased from 20 percent to 40 percent.
Nearly one-third of people over the age of 65 in the U.S. live alone, as compared to half of those over 85. And this growing isolation is detrimental to a person's health — socially isolated people are more likely to die in the next seven years. Per the Times:
"Individuals with less social connection have disrupted sleep patterns, altered immune systems, more inflammation and higher levels of stress hormones. One recent study found that isolation increases the risk of heart disease by 29 percent and stroke by 32 percent."
The research only adds fuel to the argument that perhaps it's actually better to live with someone else, even if you crave more privacy. People who live alone might be thinner, but having a roommate could help you live longer.