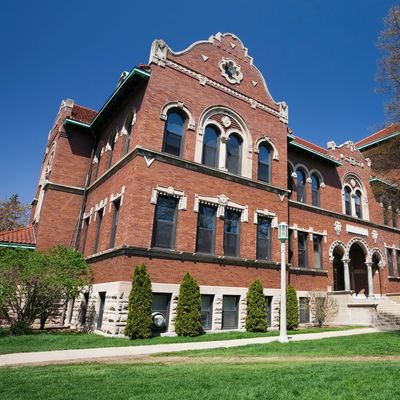 Loyola University Chicago.
Photo: stevegeer/Getty Images/iStockphoto
Two weeks after he raped a 15-year-old girl on a dark playground, Benjamin Holm graduated from high school and left to play golf at Loyola University in Chicago. For three years, the school apparently never knew its student-athlete faced a rape charge back home — not when Holm's charge was upgraded to a felony, or even this month after he pleaded guilty.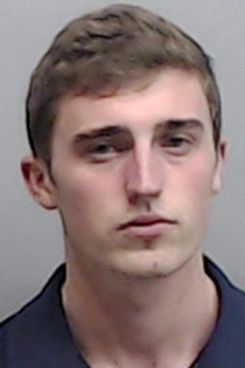 In April 2013, at a high-school party in a gated country-club community outside Atlanta, three teens found Holm assaulting their 15-year-old friend on a playground. Holm, then 18, was on top of the girl, whose pants had been pushed down. Her friends "heard her clearly saying 'No, stop,'" according to a police report. Holm was later arrested and released on $3,500 bond — that same month, he graduated from Johns Creek High School. He was reportedly offered a scholarship after committing to play golf at Loyola, but the university has refused to confirm this detail.
At Loyola, Holm played in golf tournaments and double-majored in economics and business. Two years after the assault, while he was still a student-athlete, the rape charge was upgraded to a felony. One year later, in April of this year, Holm was indicted by a grand jury. Around the same time, according to the Loyola's campus newspaper, he left Loyola's golf team for unspecified reasons.
Months after that, Loyola still apparently had no idea about Holm's history — even this month, after he pleaded guilty to aggravated assault and statutory rape on December 5. A university statement issued one week after his plea deal assured students that violence is not tolerated while admitting administrators didn't know about the assault: "To our knowledge, we neither received information about the crime, nor had any awareness that it occurred until Monday, December 12, when we received a media inquiry. Based on media reports, the individual is in police custody in Georgia. The individual is not registered for classes in the Spring Semester."
Holm, now 21, was sentenced to 20 years, 10 of which he'll serve in prison and 10 on probation. He and Loyola's golf team join several college athletic teams recently suspended for misogyny and racism in the past several weeks, including Columbia's wrestling team, Washington University's men's soccer team, Princeton's men's swimming and diving team, and Amherst's men's cross-country team.
In an interview with the Atlanta-Journal Constitution, a sexual-violence-prevention educator described Holm's sentencing as an anomaly: "This case with him actually being held accountable is the exception," she said. "There are plenty of people who perpetrate sexual assault who will never, ever be held accountable in any shape or form, let alone a prison sentence."