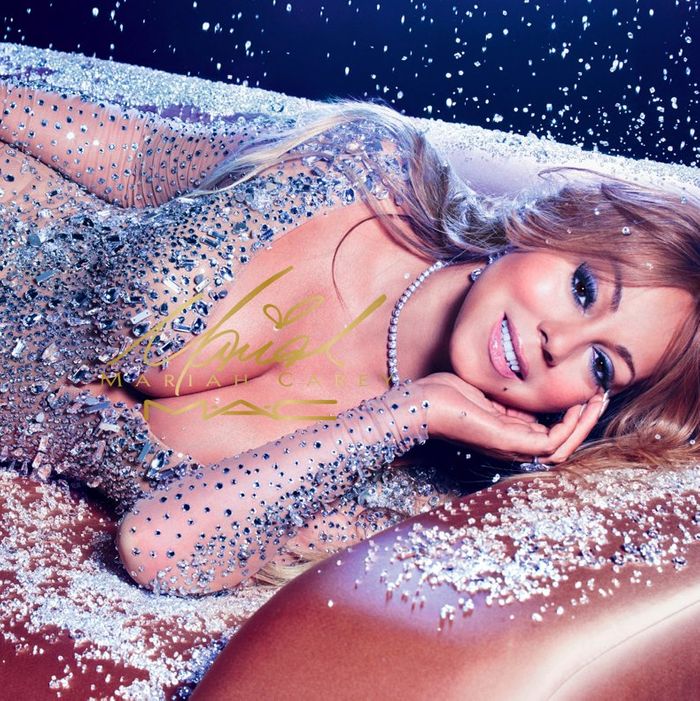 Mariah Carey for M.A.C.
Photo: Courtesy of MAC
Where were you when you realized that Mariah Carey — the singer, the butterfly aficionado, the entertainment icon — was a bit over-the-top? I'll tell you where I was: at home watching MTV Cribs. There's no greater representation of celebrity absurdity than watching Mariah Carey culminate a tour of her Manhattan penthouse with a half-nude (and then fully nude) dip in her bathtub. Don't get me wrong, I love Mariah Carey — I have for as long as I can remember — but she embodies outrageousness. I suppose it's no surprise then, that her new makeup collaboration with M.A.C does, too.
There are 27 pieces in Mariah Carey's holiday makeup partnership with the beauty megahouse. Her second collaboration with the brand marks a surge in offerings (last year she debuted only one item, a lipstick). In this year's iteration there are two lip pencils (both nebulously placed in the "nude" shade range), two pairs of false eyelashes, five frosted lip glosses (ranging from an icy-pink shimmer to a gold-flecked bronze), and golden loose powder for dusting wherever.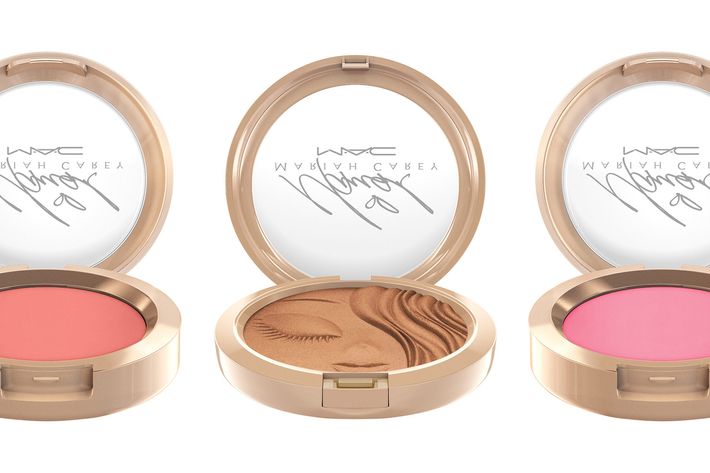 Two blushes, a soft rose and a Pepto-Bismol pink, are a very pretty addition to the collection. The former renders my complexion realistically flushed, while the latter delivers the optical illusion of rosy cheeks weathering the winter wind.
The two eye-shadow quads are practical, I must admit. Both fall in the neutral-shade palette, and even the shimmery-golden option in "I'm That Chick You Like" and the glittery Champagne pod in "It's Everything" are reasonable choices to highlight under the brow bone or in the inner corner of your eye. (The eye-shadow quads, like a portion of the collection, are named after Carey's favorite songs.)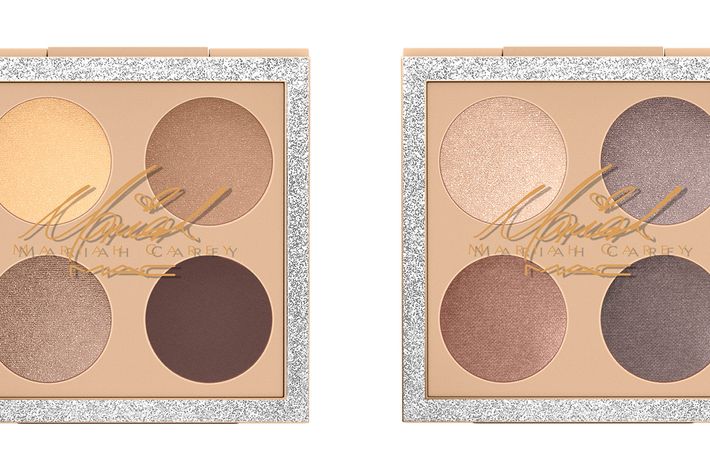 The lipsticks are a different stew altogether. "Bit of Bubbly," what M.A.C. describes as a soft, pinky nude, is too fair for any human complexion. On my brown skin the shade makes me look postmortem; on lighter skin tones the hue casts the illusion of pasty, sun-zapped lips. "All I Want," which launched last year and returns via this collection, isn't much better. I don't know what affect Carey and M.A.C were hoping to truck with the frosted golden shade, but if it fell anywhere in the realm of "metallic wash of color after going down on C-3PO," then boy, did they deliver. "MCIzzle" and "Dahhlingg" are tolerable, but only slightly. The respective cool peach and pinky peach won't make the user look dead, which is a start.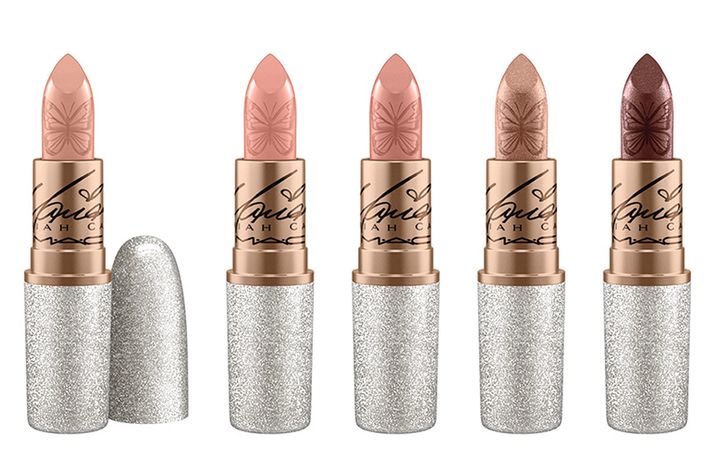 Rounding out the collection is a powder highlighter that in fact, looks very much like a bronzer. On my complexion the warm copper magnificently radiated off my cheekbones, but on my Asian colleague the highlighter produced the opposite effect and actually darkened the regions meant to illuminate. It was all so strange. And magical. In short, it was very Mariah Carey.
M.A.C Mariah Carey, $18–$45.50 at M.A.C