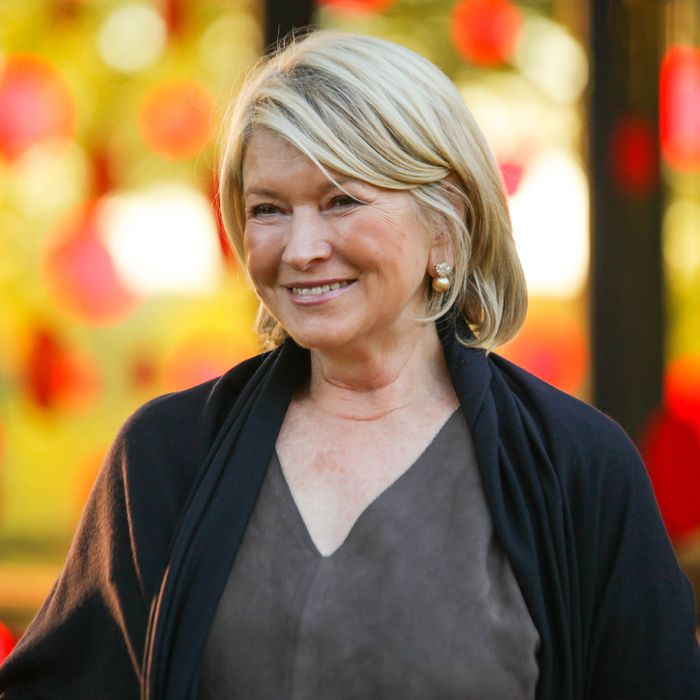 Get it, Martha.
Photo: Angela Pham.com/BFA
Mere months after she admitted to the world that she has engaged in the illicit act of sexual texting, Martha Stewart shared more about her dating life on The Wendy Williams Show.
When Williams asked her if she was currently dating, Stewart admitted, "A little bit here and there," and added that she preferred to date men who are "ten years younger." (Stewart is 75.)

She also told an anecdote about going on a trip to Egypt and bringing her boyfriend at the time, only to find out during her vacation that he was younger than her daughter. "He was my boyfriend, and I had no idea," Stewart explained. "Because he looked older, he had a little gray in his hair. But he was 34 years old or something."

That was too young for her taste, though she reminisced that it was "very fun. Very fun." And, after she broke things off with him, one can only imagine that she gave him one last kiss, touched his cheek gently, then hoverboarded away silently into the night.