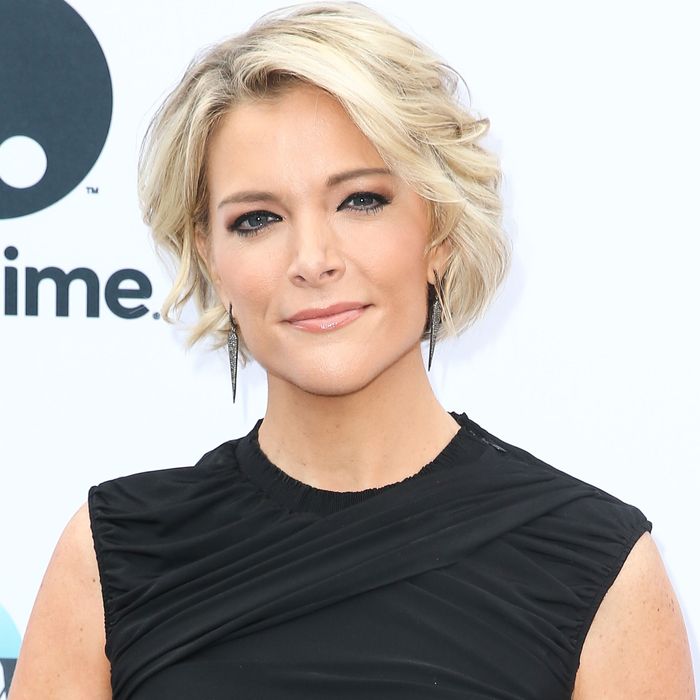 Megyn Kelly has no regrets.
Photo: John Salangsang/BFA.com
Viewers had a lot of feelings about the spaghetti-strap dress Megyn Kelly wore to cover the Republican National Convention on her show, The Kelly File, in July. Some called her sartorial choice "inappropriate," while others said she looked like she was "trolling for a drink in the hotel bar." But speaking to the New York Times about her personal style, Kelly said she has no regrets whatsoever about wearing the dress.
"It was a lovely dress," she said of Ralph Lauren sheath. "A convention is a kind of free-form extravaganza, and there are certain settings where you can take risks. So I just thought: 'Yes, I can do this. I can be smart and challenging while I wear spaghetti straps, and everyone is just going to have to get their heads around that.'"
In fact, since the RNC she's worn the dress again because, as she told the Times, "I felt very strongly, I was not going to be defined by what someone else deemed appropriate."
Kelly doesn't use Fox News' wardrobe but instead uses her own stylist, Dana Perriello, who said Kelly likes cutouts, high spiked heels, leather, asymmetrical cuts, and "hardware," all of which are fairly unconventional on prime-time news. "I do think there is a new archetype for women emerging that rejects the bounds that have been placed on them," Kelly said. "Within reason, they can make their own choices about how they look and how they act."