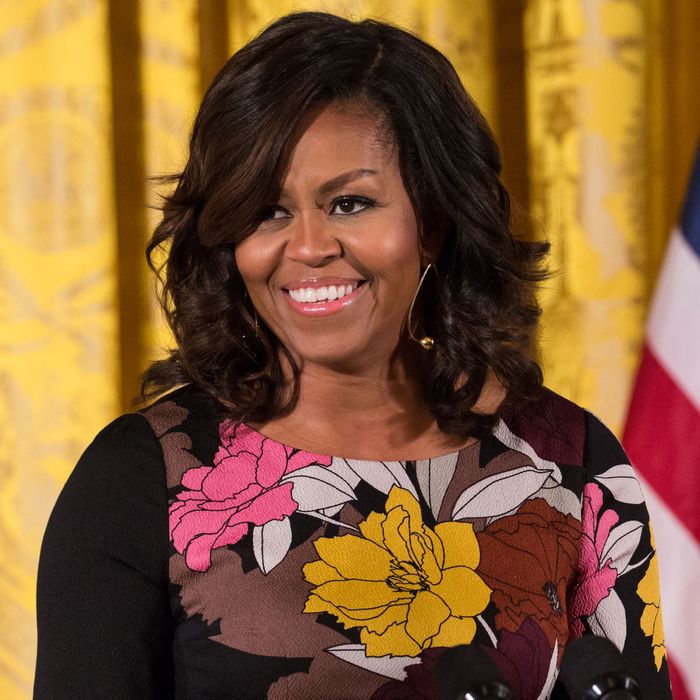 As usual, Michelle Obama went high.
Photo: Cheriss May/NurPhoto via Getty Images
We all know who Michelle Obama was rooting for in the presidential race, and it was not the person who won. So on Election Night, when the numbers began to tilt in his favor, Obama did the only thing that made sense: She went to bed.
In an interview with People magazine, Obama was asked what her Election Night was like, and she didn't mince words. "I went to bed," she replied. "I don't watch debates, don't like to watch the political discourse — I never have." Gesturing to Barack, who was seated on her right, she added, "I barely did with him." She went on:
Once you do what you can do, then you rest easy. It was in the hands of the American people. Anything that I felt about the election I said and I stand by. This is our democracy, and this is how it works. And so we are ready to work with the rest of the administration and make sure that they are as successful as they can be because that's what's best for this country.
When they go low, we go to sleep.