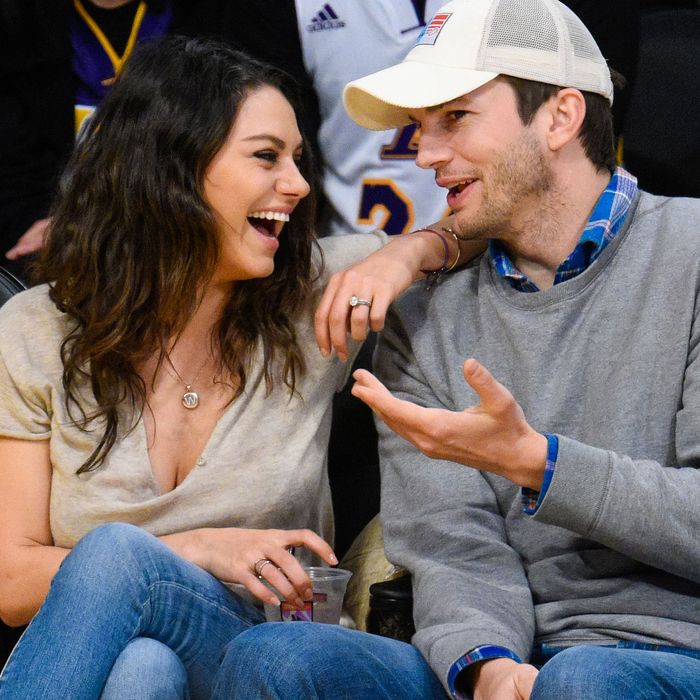 Photo: Noel Vasquez/Getty Images
Mila Kunis and Ashton Kutcher's happy little family that you can't help but root for while also not-so-secretly envying (or is that just me?) has now grown by exactly one. Several reps for the two actors confirmed to E! News that Kunis gave birth to a son on Wednesday, though the couple hasn't released his name just yet. Their new baby boy will play the joyous role of being baby brother to Kunis and Kutcher's daughter, Wyatt Isabelle, whom they welcomed to the world back in 2014.

Wyatt Isabelle, for her part, has apparently also been excited at the prospect of playing the role of older sister to a baby brother (who likely has a name but, again, we're waiting on that). In an October interview with the Today show where he accidentally revealed the sex of the baby, Kutcher described his daughter's burgeoning insight into the wonders of pregnancy. "She points to Mila and she's like, 'baby brother' when she points to the belly and then she points to dad and she goes, 'Beer!'" Kutcher said on the Today show. "So I think she gets there's something in the belly but I don't quite think that she knows that it's not going to be a plastic doll yet."

Congratulations to the happy couple!