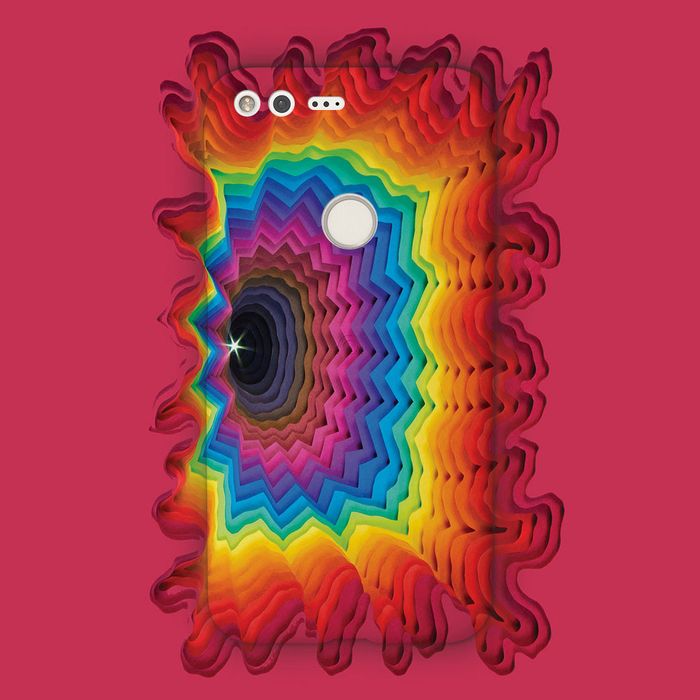 Jen Stark designed her trippy VMAs entrance.
Photo: Courtesy of Google
Adding to the ever-growing list of art and fashion collaborations, Google asked artists and designers like Jeff Koons and Opening Ceremony to create cases for the new Pixel phone. Artist Jen Stark created the latest line, which launches in New York tonight at a Made by Google Soho pop-up. Her paintings are like calm, psychedelic breaks from reality. Or an acid trip, which makes sense: She designed a wormhole for Miley Cyrus's dramatic VMAs entrance in 2015, plus hand-painted billboards and videos promoting the awards show.
Stark often uses paper sculptures to create colorful, kaleidoscopic patterns inspired by nature. With this collaboration for Google's Artwork Live Cases project, she applied the same Technicolor, mind-bending approach to a digital canvas. Click ahead to preview the collection and see more of Stark's work.
Cases fit with Google Pixel and Nexus phones and will be on view at Google's Soho pop-up (96 Spring St.) and sold online. Humberto Leon and Carol Lim of Opening Ceremony and illustrators Craig & Karl also designed cases.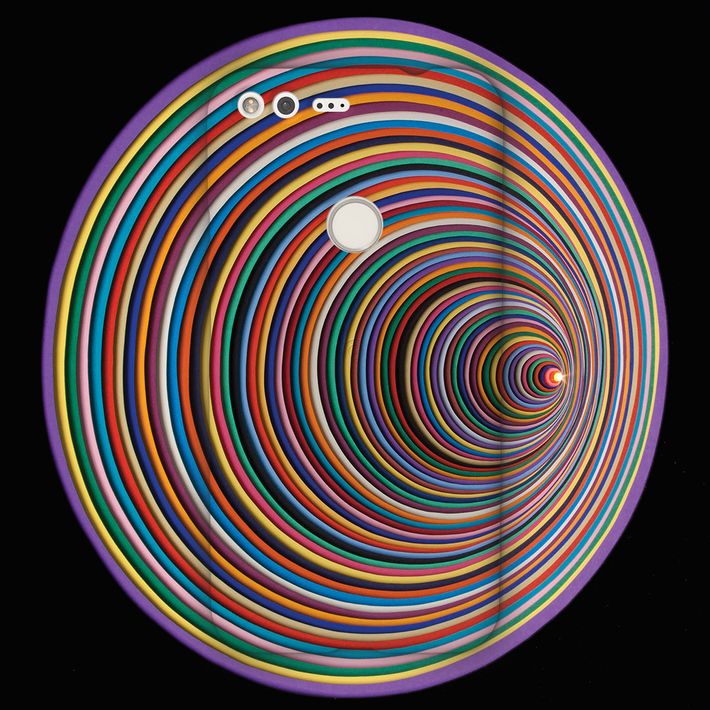 Artworks Live Case by Jen Stark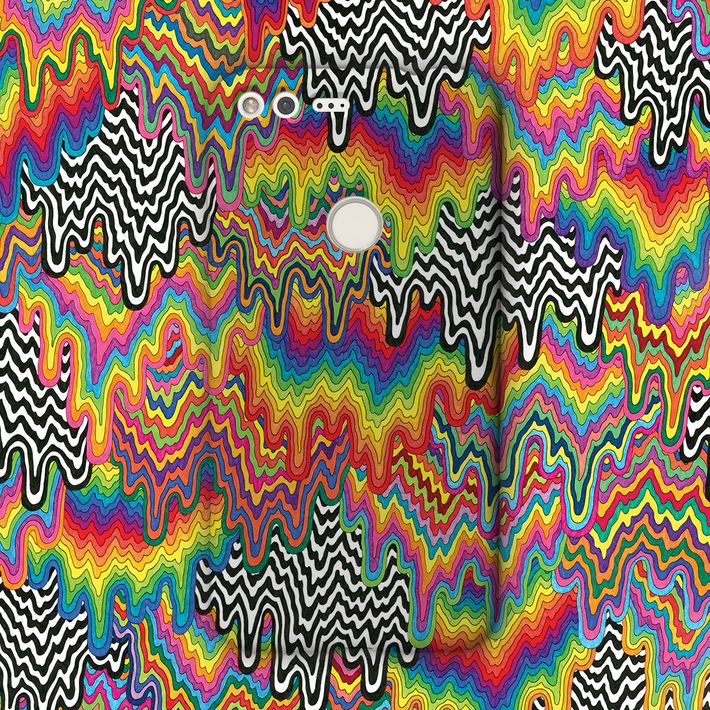 Artworks Live Case by Jen Stark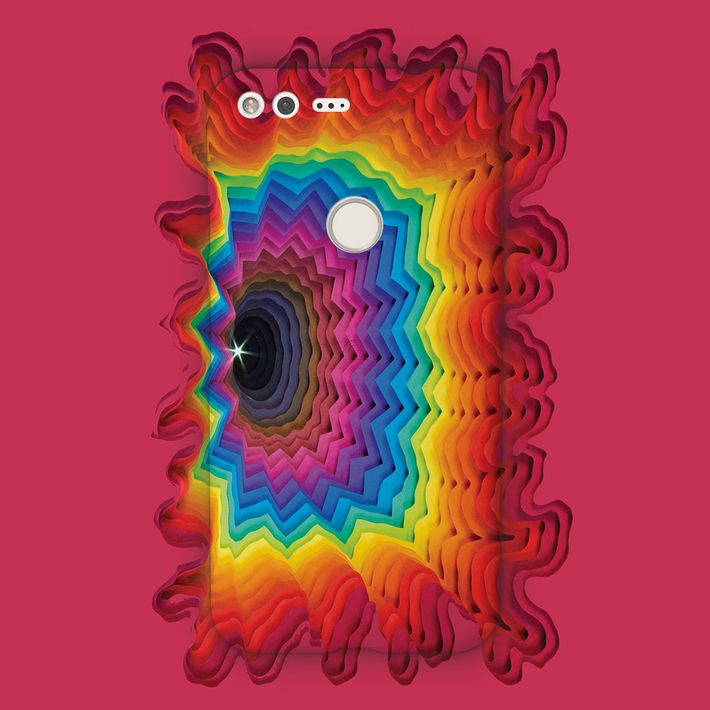 Artworks Live Case by Jen Stark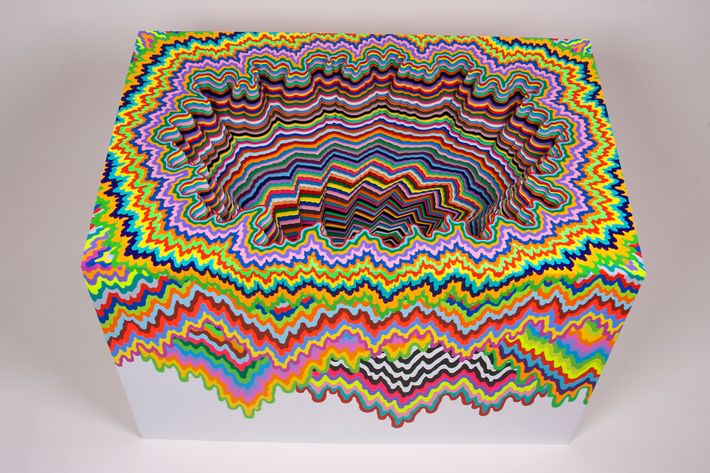 Jen Stark, Cosmic Shift (2015) Hand-cut acid-free colored paper, foam board, glue, acrylic paint, wood, varnish 37 x 24 x 25 inches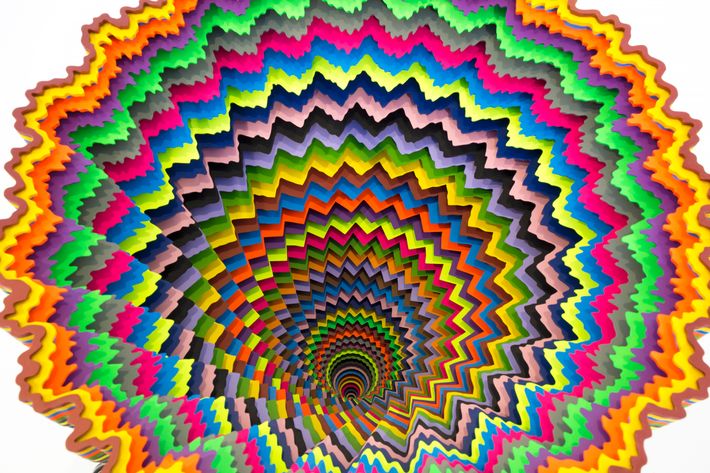 Jen Stark, Outside In (2016) Wood, latex paint 23" x 23" x 34"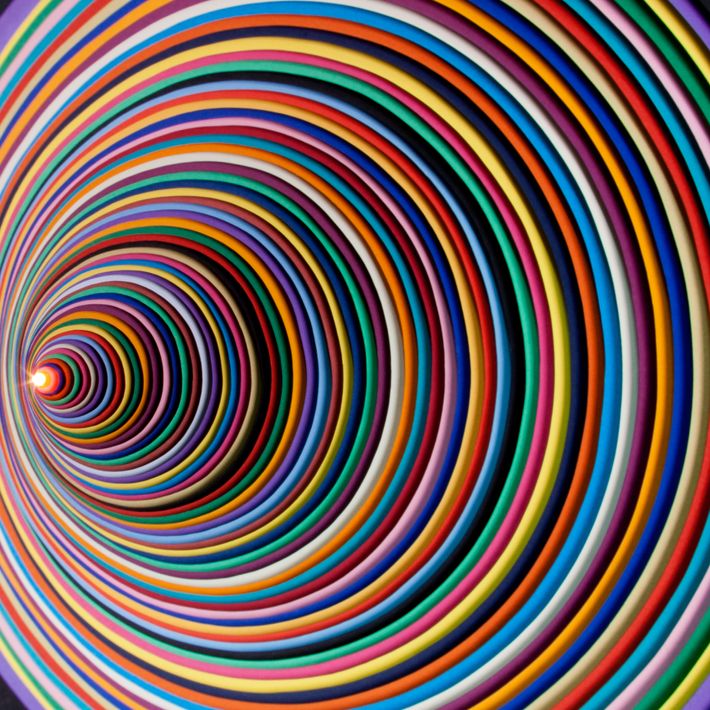 Jen Stark, Wormhole (2015)  Hand-cut acid-free colored paper, foam board, glue 15 x 15 x 24 inches