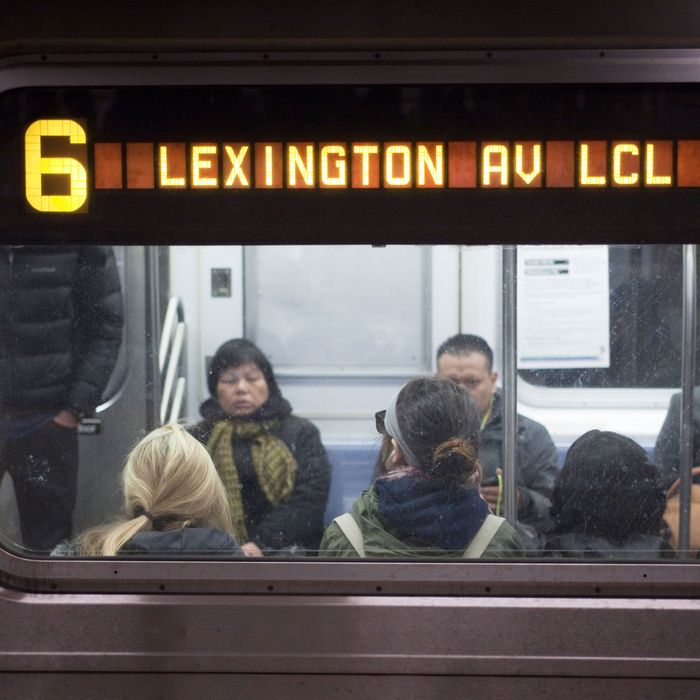 Photo: Wendy Connett/Getty Images
On December 1, an 18-year-old Muslim woman said she was approached by three men — who were believed to be have been drunk — while waiting for the uptown 6 train at 23rd Street in Manhattan at 10 p.m.

New York City police said that the men reportedly yelled "Donald Trump! Donald Trump!" while following the woman onto the train, only to continue saying things such as "You fucking terrorist! Get out of this country!" and "You don't belong here!"

After reportedly breaking one of her purse straps, they tried to remove her hijab while yelling, "Get that fucking thing off your head!" She got off the train at Grand Central station to report the harassment to the police, who are currently investigating.

This news came after some Muslim women have expressed fear of wearing the hijab after Trump's win — and with a reported increase in harassment and hate crimes since Election Day.

Shortly afterward, the woman, who was identified as Baruch College student Yasmin Seweid, was reported missing. Now, sources tell DNAInfo that Seweid recanted her story on Tuesday and is expected to be charged with filing a false report on Wednesday.

After investigators were unable to verify any of her claims, she reportedly admitted to making the incident up "because she was having issues with her family at home." Her father, Sayeed Seweid, was informed of the update on Wednesday and told DNAInfo, "You try to raise your children as best you can … Maybe she was afraid that night. She was running late."

This post has been updated throughout.