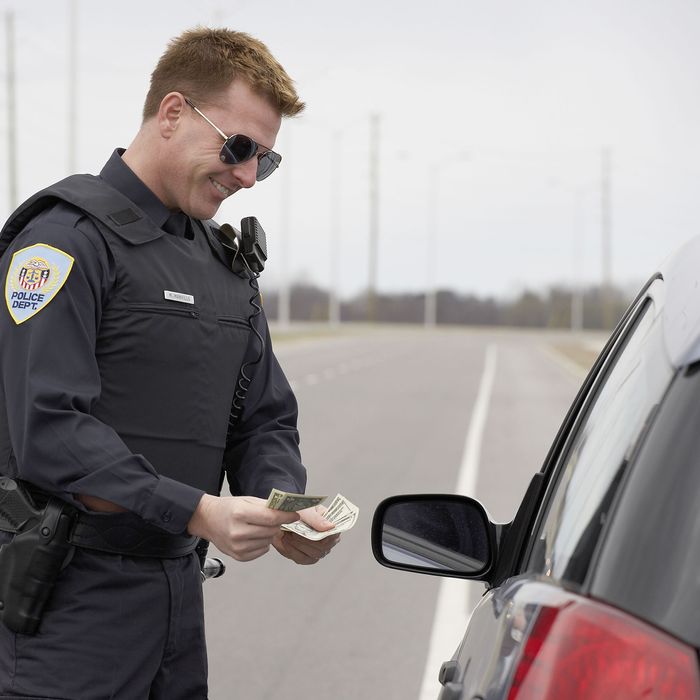 A New Jersey state trooper was targeting female drivers.
Photo: Jupiterimages/Getty Images
If there's one thing a woman loves, it's the romantic gesture of being tricked into thinking she's getting a traffic ticket, when in reality she's just getting hit on in one of the creepiest ways imaginable. At least, that appears to have been the thought process behind a New Jersey state trooper's alleged decision to pull over multiple female drivers to ask them out on dates.
The 37-year-old trooper, Marquice Prather, was arrested last Friday for falsifying and tampering with public records to cover up his actions, the Associated Press reports. Police began investigating the three-year veteran's behavior after receiving complaints from several women. They found that Prather allegedly had a pattern of pulling over women between the ages of 20 and 35 — and then asking them for their phone numbers.
Police discovered that Prather would turn off his wireless microphone during the traffic stops, only to later falsely report that it had malfunctioned. The trooper is also accused of manipulating data to hide the fact that he was only targeting female drivers. Prather's lawyer told the AP that he will plead not guilty.