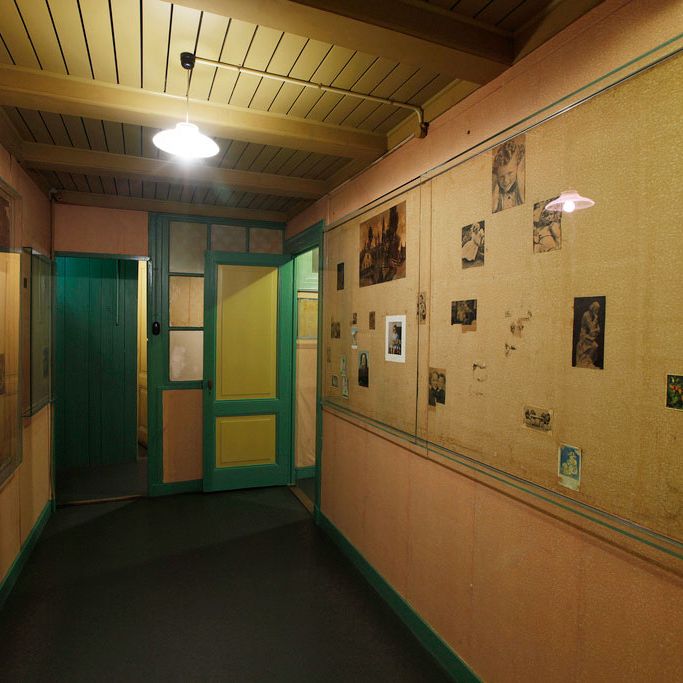 Anne Frank's bedroom walls.
Photo: Cris Toala Olivares/?Anne Frank House
The tragic story of Holocaust victim Anne Frank and the other Jews found hiding in a secret annex might have a new twist. Researchers at the Anne Frank House in Amsterdam have theorized that German officers weren't looking for Jews secreted away at 263 Prinsengracht, where Frank and others had been hiding, but were instead investigating illegal work and ration fraud when they stumbled upon the Franks and their companions. The discovery of the eight Jews, all of whom were sent to Auschwitz, has long been thought to be the result of a betrayal by someone who knew their location.
According to the museum, researchers used both Frank's diary and new sources to approach the events from a different angle. "Anne Frank's diary entries from March 1944, not previously used as a primary source, led to police and judicial documents from different parts of the Netherlands," the report reads. Additionally, "This new study reveals that there was more going on at 263 Prinsengracht than just people being hidden in the Secret Annexe. Illegal work and fraud with ration coupons was also taking place."
While researchers aren't discounting the betrayal theory, they now think there's a chance that German officers stumbled upon the hiding place while investigating the fraud.
"Hopefully more researchers will see reason to follow up new leads," wrote Ronald Leopold, the executive director of the Anne Frank House.