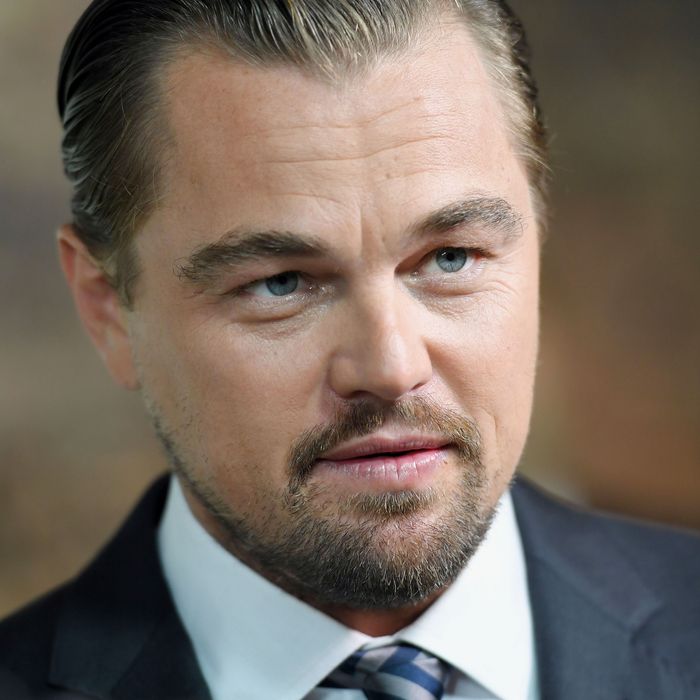 Leonardo DiCaprio.
Photo: ANGELA WEISS/AFP/Getty Images
Shortly after news broke that Trump had tapped leading climate-change denier Scott Pruitt to lead the EPA, our president-elect met with Pussy Posse founder and noted celebrity environmentalist Leonardo DiCaprio to talk about green jobs.
Terry Tamminen, CEO of the Leonardo DiCaprio Foundation, says that she and DiCaprio spoke to Trump, Ivanka, and other members of Trump's team for 90 minutes on Wednesday about how renewable energy could boost job growth.

Said Tamminen:
"Today, we presented the President-elect and his advisors with a framework — which LDF developed in consultation with leading voices in the fields of economics and environmentalism — that details how to unleash a major economic revival across the United States that is centered on investments in sustainable infrastructure. Our conversation focused on how to create millions of secure, American jobs in the construction and operation of commercial and residential clean, renewable energy generation."
Earlier this week, Leo's meeting with aspiring "climate czar" Ivanka Trump (as well as Trump's tête-à-tête with Al Gore) seemed to signal the Trump administration's willingness to consider opposing viewpoints. But the selection of Pruitt for the EPA position shows that even the awesome power of celebrity environmentalism may not be enough to avert the destruction of the planet.
Then again, DiCaprio reportedly gave Trump a copy of his documentary Before the Flood after the meeting, which a source says Trump "promised" to watch. Best-case scenario: Leo saves the planet. Worst-case scenario: Trump develops a taste for newsboy caps; nothing else changes.