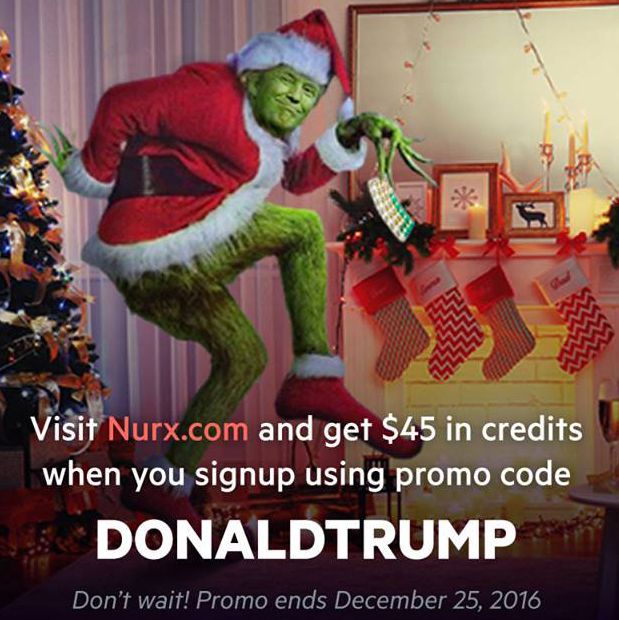 Nurx's campaign art.
Photo: Nurx
Following the election, Planned Parenthood has received thousands of donations in Mike Pence's name, and now women can get free birth control in Donald Trump's name. Sort of.
Birth-control-delivery app Nurx is running a promotion where new users can get a $45 credit by using the promo code "DonaldTrump" before December 25. The art for the campaign features a Grinchified Trump delicately holding a pack of birth-control pills. Nurx is only available in California, New York, Washington State, and Washington, D.C., but it plans to add more than 20 states by February.
Of course, the campaign is all a publicity stunt for Nurx, even if it is a clever one. If you have insurance, birth control should already be free thanks to the Affordable Care Act — which Trump has threatened to repeal. If the ACA stays but the contraceptive mandate is nixed, as Trump's Health and Human Services secretary pick, Tom Price, would like, women with insurance through employers or purchased through the marketplace wouldn't be affected until 2018. If you don't have insurance, Nurx has options starting at $15 a month, so $45 in credits could cover three months of birth control.