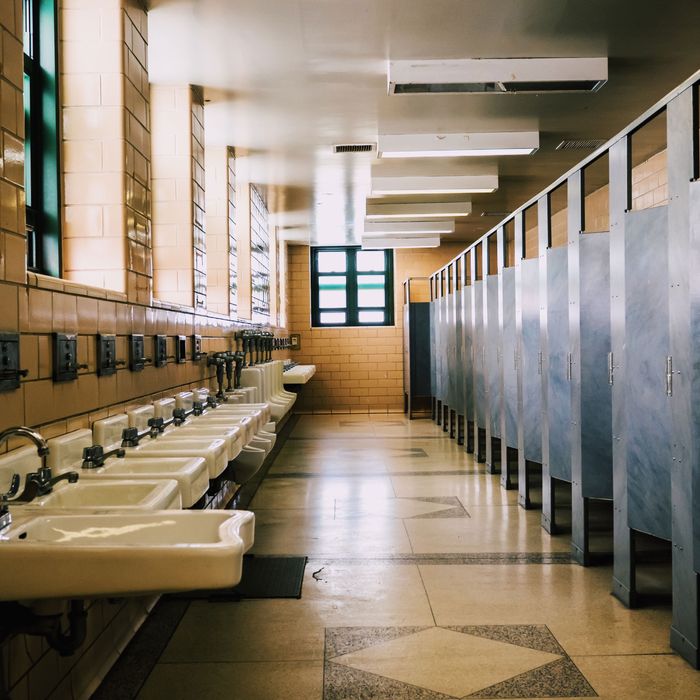 Photo: Sebastian Kopp/EyeEm/Getty Images
Earlier this week, Oklahoma's Board of Health met to discuss last June's mandate to provide anti-abortion signs in all public bathrooms, from hospitals and restaurants to hotels and nursing homes. In addition to protests from pro-choice folks, small businesses weren't thrilled about the price of complying with the measure, which would add up to around $2.3 million. This measure was part of Oklahoma's Humanity of the Unborn Child Act, which was proposed by Republican senator A.J. Griffin.
On Friday, Griffin introduced an amendment that would limit signage to the bathrooms of abortion providers, and instead focus efforts on an anti-abortion social-media campaign.
"It was never intended to be a burden on businesses or health providers. Changing to a social media campaign will actually broaden the reach and make linking pregnant women to services even more visible," read a statement from Griffin.