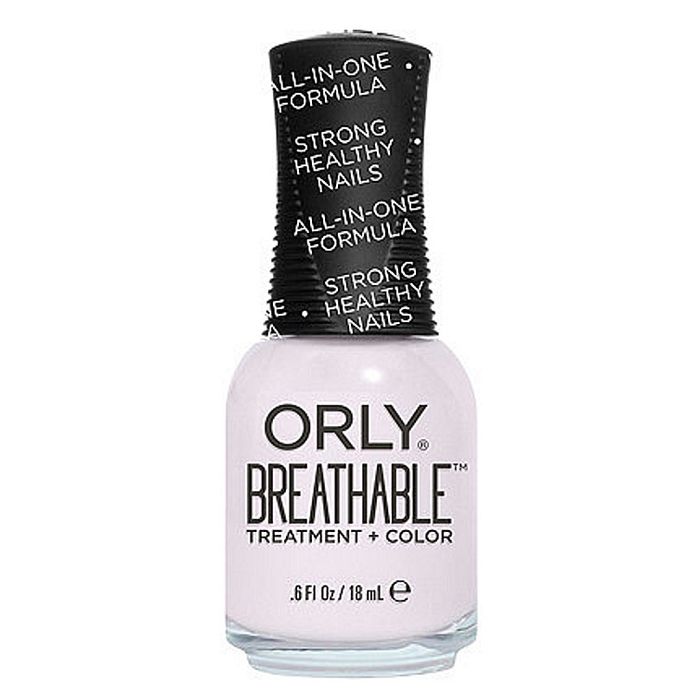 Your nail polish has been holding its breath for centuries now. At least that's the way that nail company Orly is making it sound by lauding the creation of the first-ever Breathable nail polish. No, it's not alive or a mammal or anything. But like your typical yoga class attendee, it turns out nail polish needs a reminder to breathe once in a while.
The idea is that typical nail polish suffocates the nail by covering it, leading it to break, chip, and become unhealthy. Orly's new polish promises to be more permeable to air and water thanks to "oxygen technology." Other nourishing ingredients like argan oil, pro-vitamin B5, and vitamin C add to the formula.
Critics are doubtful that your nails need to breathe, since they're nourished by being attached to your body and its blood supply. But gimmicks aside, the Orly polish was one of the longest-lasting polishes I tried this year. The color remained vibrant, and it survived up to 12 days with very few chips. As promised, it also cuts your manicure time in half, since neither a top nor base coat is required. A more diverse shade range would be nice (there seems to be a lot of purple), but there's a good variety of neutrals. Your nails may not have lungs, but giving them the space to breathe isn't a bad thing.
Orly Breathable + Color, $8.99