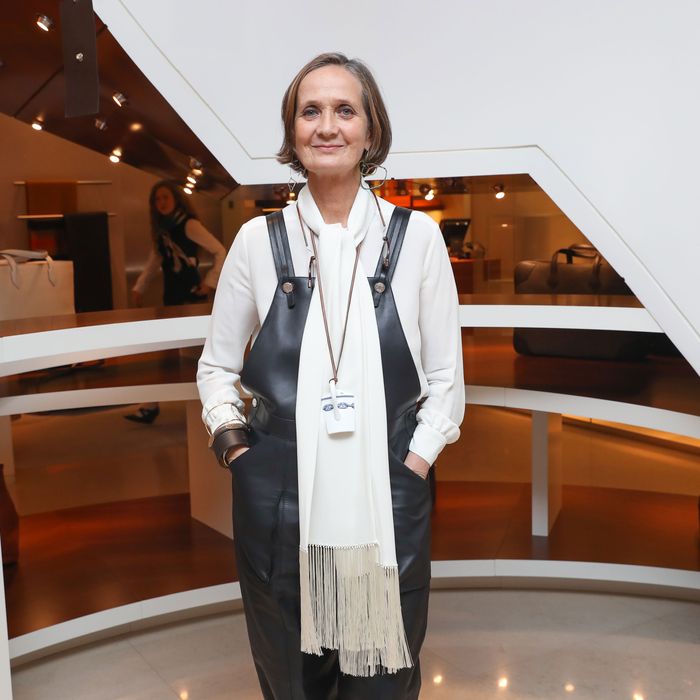 Pascale Mussard.
Photo: Neil Rasmus/BFA.com/Neil Rasmus/BFA.com
Pascale Mussard is standing inside the Hermès flagship on Fifth Avenue, stroking a horse's mane. Clad in a chic pair of leather overalls from Nadège Vanhee-Cybulski's first collection for the brand, the artistic director of the house's petit h atelier is showing off her latest set of creations, unveiled at the store last night. "Marley," as she's decided to call him, is a one-of-a-kind bag based on the equine sculpture that greets visitors at the door, complete with swinging leather "mane." It's one of her signature whimsical pieces for the line, established in 2010 to reanimate leftover materials from the house's 16 métiers (which include leather goods, silk, and tableware).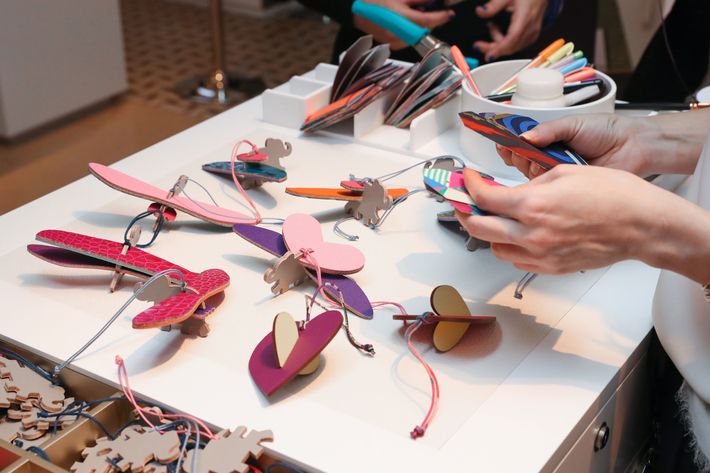 So, for example, scraps of mink came together in a fur-lined Kleenex box that would probably delight Eva Hesse and Kim Kardashian equally. Mussard, who has a tendency toward caprice that sounds better with a French accent, says she was toying with the idea of a small fur-covered house and then thought, "Why don't we transform a box for Kleenex? We build a story, and then I go for it." There's a similar tale behind the incongruous porcelain skateboard she built. "I was thinking, maybe a couple, they fight, and one wants to give a message" to the other, so they roll it back and forth, she says. The holiday items are housed in Advent-calendar fashion in their own little cubbies — the scenography was designed by Mussard's son Alexandre. (The pieces will be at the flagship until January 7, and petit h will pop up at the brand's Wall Street store and its parfumerie later this month.)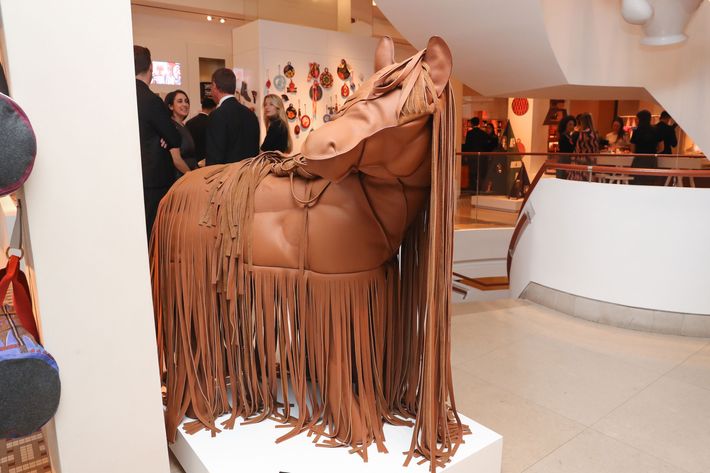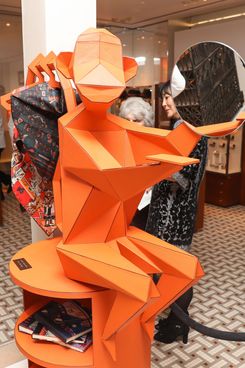 Mussard, who is the great-great-great-granddaughter of founder Thierry Hermès, loved to roam the atelier growing up, and her affection for re-using unexpected materials earned her the nickname "the little hoarder." She began working there in 1978, when the house employed fewer than 500 people. "Now we are 12,000. It's a big boat," she says. Petit h began when she wrote an impassioned letter to her family about the importance of keeping the design process sustainable. (It's common practice for luxury brands to discard leftover skins and fabric.) "It's not that I am asking permission," she recalls writing. "I think it's an obligation. If we don't do it, I think it's a horrible mistake." She won her case, and now presides over her own atelier, which she calls her "laboratory."

This past weekend, Mussard went to an exhibit at Paris's Musée de l'Homme featuring Anne de Vandière's photographs of an ancient "lost" tribe. She couldn't take her eyes off their hands, hardened by labor, by "gestures that people have done since man was born. Our generation forgot a little bit of that, and we have to react." For her, luxury means taking time to practice and appreciate craft, she says, to "respect experience, respect know-how." She's proud that some of the artisans in her atelier are second-generation members.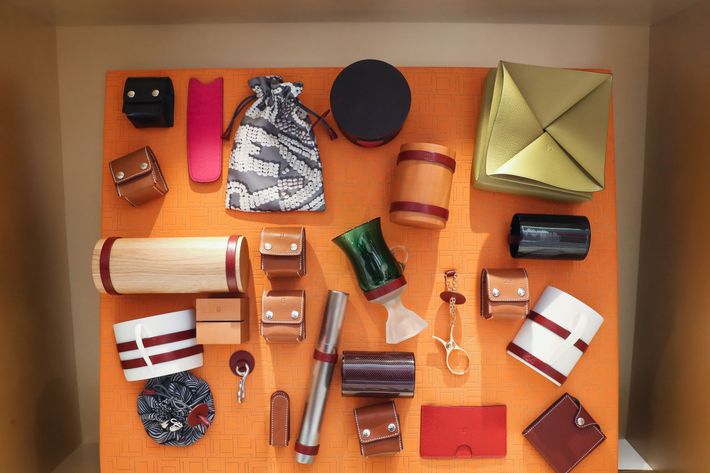 And Mussard's work has attracted fans — including one customer from Singapore who's followed the petit h train from stop to stop — Taipei, Geneva, and now New York. "Imagine someone following you — I am not Madonna on tour!" Mussard says, wide-eyed, but adds that she likes "having a fan. He's part of my family. Sometimes, he remembers what I did better than me ."