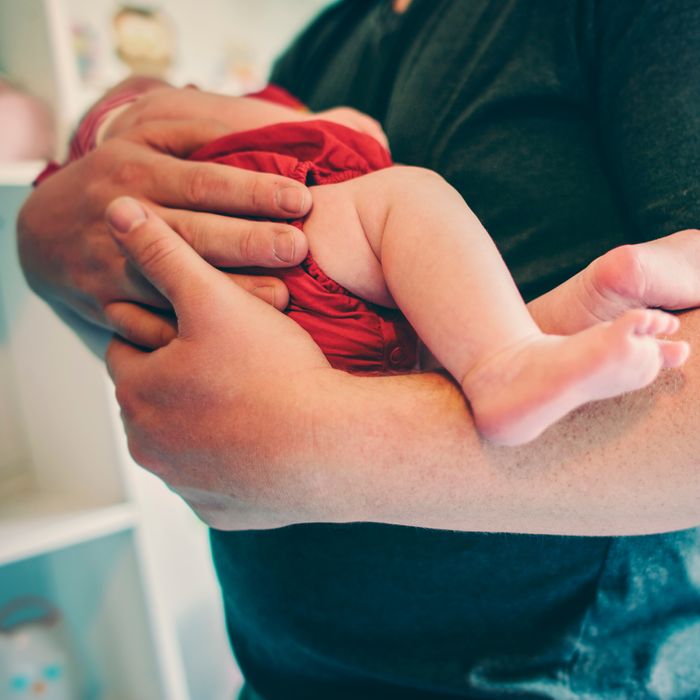 Photo: Sally Anscombe/Getty Images
American Express just announced that it will be giving moms and dads a full 20 weeks of parental leave each, so long as they've worked at the company for a year. Before, it was just six weeks for the primary caregiver and two weeks for secondary caregivers.
Take note: If there is going to be gender equality at some beautiful point in the egalitarian future, then paternity leave is going to have to be as prevalent and requisite as maternity leave.
This is because, as one shocking organizational psychology study found this month, elite firms are less likely to be interested in hiring women because the dudes sorting through résumés think that women are less likely to be committed to the job. The problem is even more extreme in South Korea and Japan, where women are seen as way less capable of maintaining the salaryman hours needed to make it professionally.
A mechanism to reverse that, then, is to make paternity leave mandatory, so that guys are given the same "commitment penalty" for potentially having offspring as women are — Sweden, of course, is on the forefront of doing so.
Not only does paternity leave increase professional parity between genders, you might end up with better-adjusted children, too.