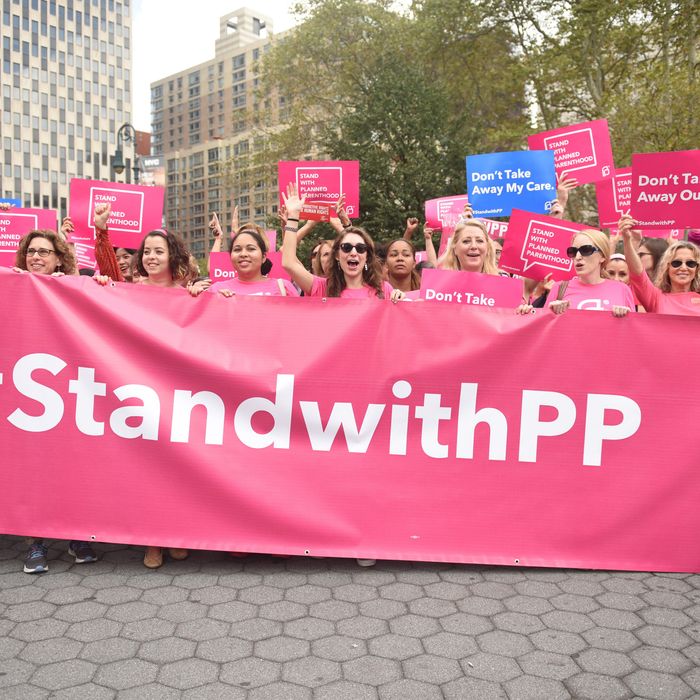 Planned Parenthood supporters.
Photo: Pacific Press/LightRocket via Getty Images
Planned Parenthood has seen a surge in donations since the election (thousands in the name of a certain anti-abortion vice-president-elect), and now we know the scope of this generosity: The Guardian reports that, in the six weeks after Election Day, the health-care provider received more than 300,000 individual donations, which is 40 times its usual rate.

A Planned Parenthood spokesperson said that 70 percent of the donors had never given money to the organization before and that about half of the donors were millennials. Other progressive groups have seen an influx of support, including the American Civil Liberties Union — which has received $23 million in online donations alone — as well as immigration- and voting-rights organizations, environmental groups, gun-safety groups, and organizations that support freedom of the press.