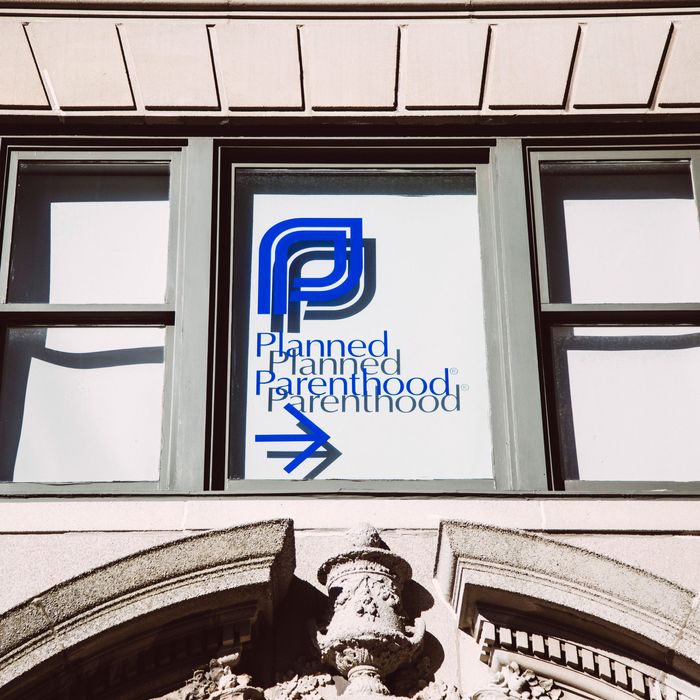 A Planned Parenthood clinic in Portland, Maine.
Photo: Portland Press Herald/Press Herald via Getty Images
In February, long before he became president-elect, Donald Trump said he would defund Planned Parenthood — despite the fact that it helps "millions and millions of women" — because of "the abortion factor." He made the pledge in part to win the votes of anti-choice Republicans, and Planned Parenthood officials are preparing for him to make good on it.
"Obviously we are doing everything we can through advocacy and everything else to make sure we can continue to serve patients," Erica Sackin, a spokesperson for Planned Parenthood, told the Washington Post. "But at the end of the day, this is a fight of a scale that we haven't seen before and we need to be realistic about how much is at stake."
Clinics across the country are reportedly leaning on donors and preparing to lobby pro-choice lawmakers in preparation for losing their government funding — something Tennessee representative Diane Black said is "one of the first orders on the agenda" when Congress reconvenes. According to the Post, conservative lawmakers are leaning on the Trump administration to defund the organization as part of the budget reconciliation process, which can't be filibustered and only needs a simple majority to pass.
Most of Planned Parenthood's funding comes from Medicaid and from Title X, a family-planning provision enacted by Richard Nixon. And federal law lets patients on Medicaid use the money on any provider they choose, which means the Trump administration's efforts would probably be challenged in court.
Laura McQuade, the president and chief executive of Planned Parenthood Great Plains, said her clinics are prepared to survive on little to no help from the federal government because state laws have gradually stripped them of funds for years. "Blue-state affiliates, for lack of a better phrase, are going to be hit much, much harder than those of us operating in deeply red states," she said. "We have lost the majority of our money already."