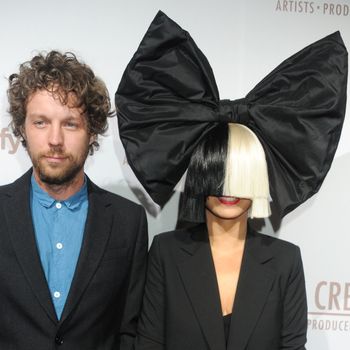 Photo: Gregg DeGuire/Getty Images
Pop star Sia filed for divorce Friday from soon-to-be ex-husband Erik Anders Lang. The estranged couple got married in August 2014. They were last officially photographed together in public at Spotify's pre-Grammy party last February.

The couple's rep issued an official statement about the split. "After much soul searching and consideration we have made the decision to separate as a couple. We are, however, dedicated to remaining friends. There will be no further comment."
Sia is known for her predilection for privacy, opting for face-obfuscating wigs and stand-ins like Maddie Ziegler to perform in music videos and even performances.