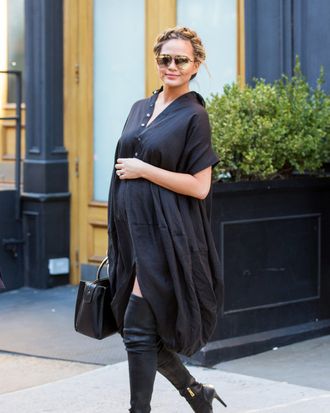 New mom Chrissy Teigen is on the cover of Elle Australia this month, her first shoot since giving birth. The swimsuit model turned famous foodie admitted she never saw her body sexually before pregnancy and discussed how this changed in an interview with Justine Cullen.
"I think you just feel really feminine. I always felt like a bit of a tomboy, and I never looked at my body as particularly sexual—I wasn't a curvy girl. But to be able to see my body afterwards, and of course you get, like, hips. Finally, for the first time, I feel like I have a bit more of a womanly figure."
Of course, all figures look good in Big Mac PJs.