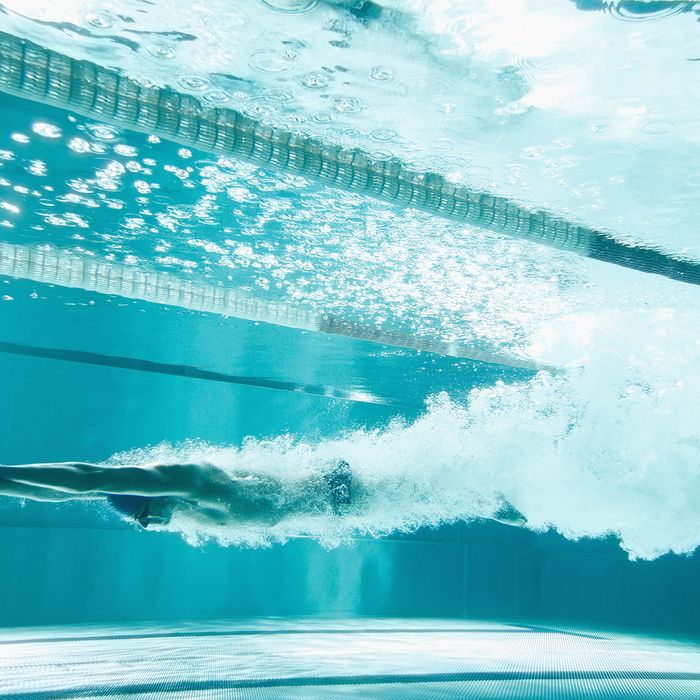 Photo: Stanislaw Pytel/Getty Images
Yet another Ivy League sports team has been caught engaging in and writing racist and misogynistic comments. Princeton University suspended its men's swimming and diving team on Thursday after it found that "several materials" and emails included content that is "vulgar and offensive, as well as misogynistic and racist in nature," the university said.
Officials became aware of the situation after someone made a complaint and an analysis was done of the university-sponsored listserv for the team. No other details about what, exactly, was found were released, but a university spokesperson confirmed to the New York Times that the comments were made about the women's swimming and diving team. The incident also marks the third time in a short span of time that an Ivy League university's sports team has been disciplined for similar behavior.

"We make clear to all of our student-athletes that they represent Princeton University at all times, on and off the playing surface and in and out of season, and we expect appropriate, respectful conduct from them at all times," Mollie Marcoux Samaan, the school's athletic director, said in a press release. "The behavior that we have learned about is simply unacceptable. It is antithetical to the values of our athletic program and of the University, and will not be tolerated." A final decision about whether to cancel the remainder of the season will be announced next week, a spokesperson for the university told the New York Times. The team has two scheduled meets in the New Year, followed by the Ivy League Championships in February.
Princeton's swimming and diving team has come under fire in the past. Last year, members of the men's swimming and diving team formed a university club by the name of "Urban Congo." The group voluntarily disbanded after being roundly criticized on social media for what many saw as racially insensitive musical performances. According to BuzzFeed News, the backlash flared up when videos of the performances were shared on Snapchat:

The videos showed Urban Congo performing at university events with painted streaks on their faces and bodies, wearing loincloths, and banging on objects while chanting. The student group, which was officially recognized by the university at the time the videos were taken, said they practiced "percussion experimentation."
Men's sports teams at other Ivy League Universities have also faced their share of scandals this year, stemming from emails, texts, and "reports." In November, Harvard cancelled the remainder of its men's soccer team's season after it was uncovered that players kept detailed "scouting reports" about the women's team that included speculation about their sexual attitudes and history. The men's wrestling team at Columbia University also recently was exposed for its own share of racist, misogynist, and homophobic comments on GroupMe. The university responded by cancelling the team's opening-season match against Binghamton.