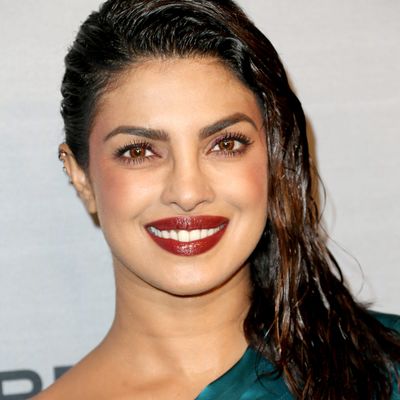 Priyanka Chopra.
Photo: Frederick M. Brown/Getty Images
While some female celebrities would rather not be considered "sex symbols," Priyanka Chopra — the former Miss World winner who doesn't crush on people, they crush on her, thanks — thinks being objectified is merely part of her job as an actress.
The Quantico star spoke with Cosmopolitan.com about her upcoming role in the Baywatch movie and her new gig as a Pantene ambassador. During the interview, Chopra was asked if she was "proud" to be considered a sex symbol, just like the original stars of the Baywatch TV show.
"Yes, being objectified is part of my job. I don't get offended by being called a sex symbol, because I'm an actress and it's the nature of what I do."
But even though Chopra thinks being objectified comes with the territory, she would like people to know she's more than just a pretty face. "I don't think being a sex symbol is something you want to aim for," she added. "Of course you want to be hot, but that's not all you want to stand for."