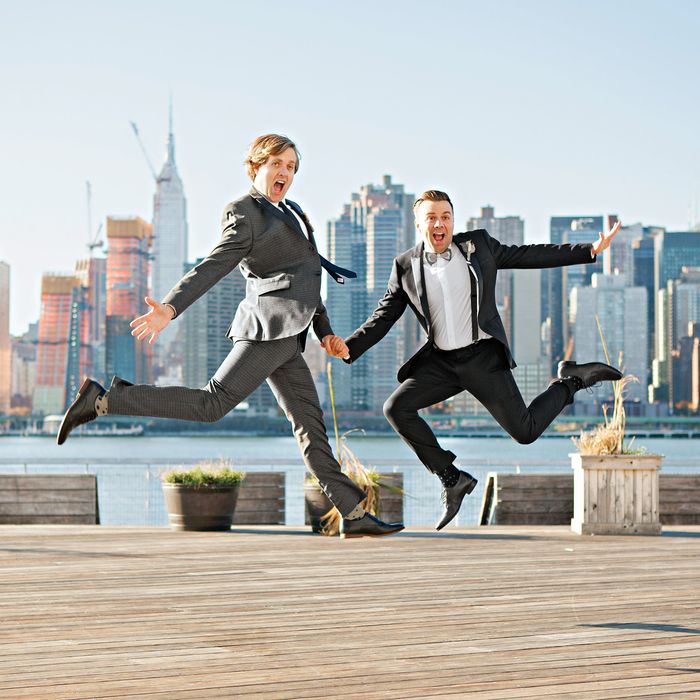 J. Heath Tucker and Carlos Avilas at Greenpoint Loft on November 8.
Photo: Photo Pink
The wedding of J. Heath Tucker, 30, and Carlos Avilas, 36, was preceded by dueling marriage proposals. "He had planned out this whole scavenger hunt with moments from our relationship hidden throughout the house," says Avilas, a writer and production director, who for his part staged a flash mob of family and friends. They chose Greenpoint Loft for its riverfront views and past life as a rope factory. "And we live in Long Island City, right up the road, so it felt like our neighborhood," Avilas says. A band made up of their friends performed orchestral versions of pop songs during the ceremony, followed by swing and funk covers of artists like Britney Spears. "Music was key in our planning," says Tucker, a merchandise manager. "People created this Soul Train line and started taking the centerpieces and parading around."
The Details
Suits: Topman
Groomsmaid dresses: Rent the Runway
Catering: Comfort Catering
Cake: Ovenly
Wedding bands: Tiffany & Co., Versani
Photographs: Photo Pink
*This article appears in the winter 2017 issue of New York Weddings.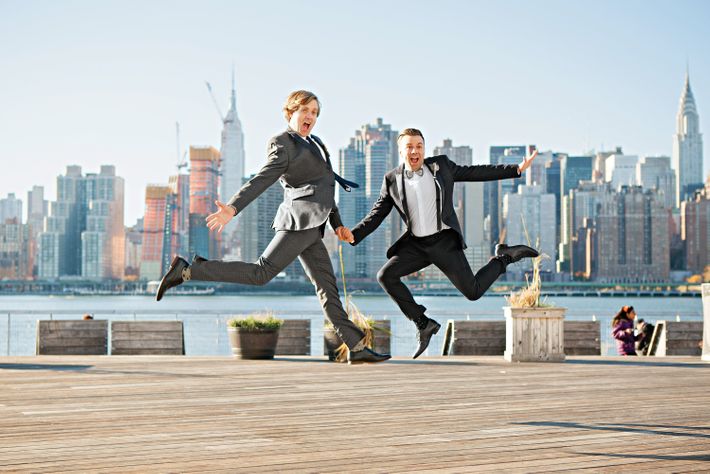 J. Heath Tucker and Carlos Avilas.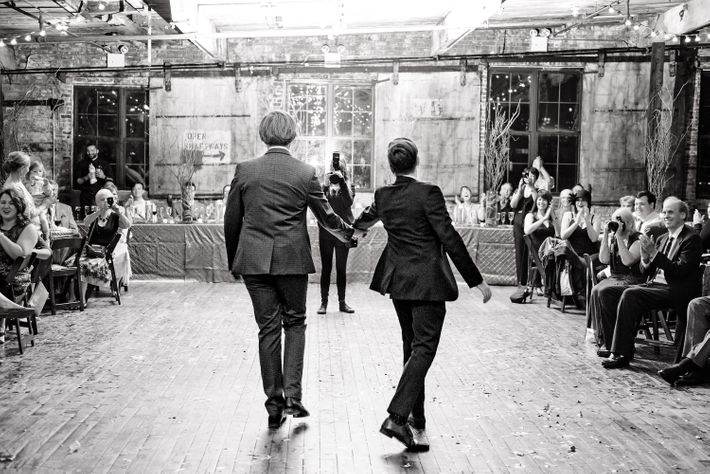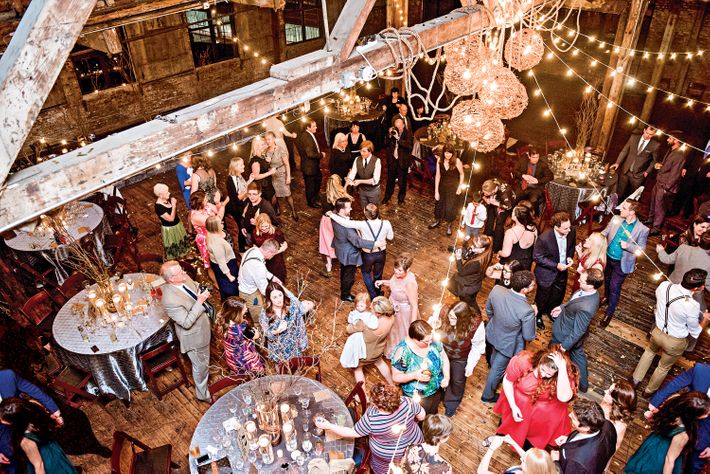 The venue was a former rope factory.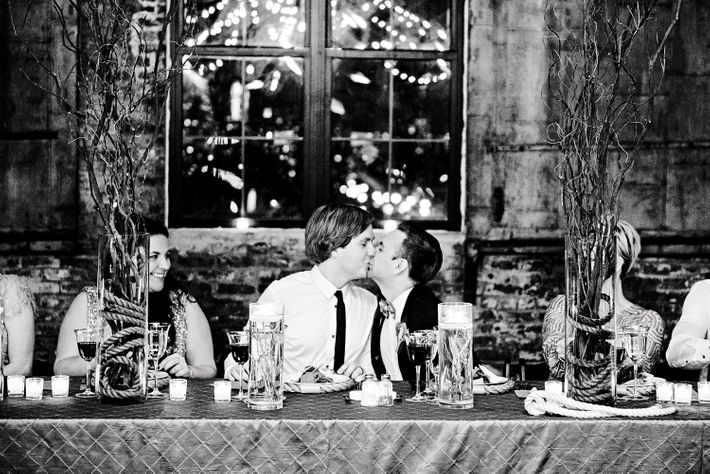 "We wanted it to feel comfortable and homey — not that sense where people couldn't touch anything," Avilas says.