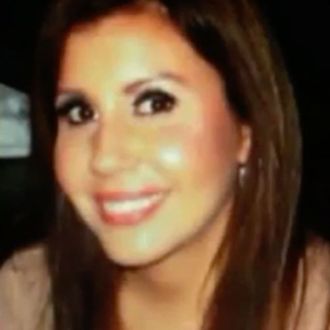 Lisa Marie Naegle.
Photo: KTLA
On Tuesday, investigators discovered the body of nurse Lisa Marie Naegle buried in a shallow grave at her nursing student Jackie Jerome Rogers's home in Lennox, California.
In 2010, Naegle, 36, was a contestant on Bridalplasty, an E! reality show in which brides-to-be compete for plastic-surgery procedures and the final prize of their dream wedding. Her husband, Derek Harryman, said that on Sunday morning around 2 a.m. she called him, seemingly intoxicated, to say that she'd be home shortly. She had been at a birthday party with Rogers, 34, on Saturday night.
Rogers was arrested when Naegle went missing, and he reportedly told investigators that her body was on his property. Per TMZ, Rogers and Naegle were reportedly having an affair, and she had ended things; Rogers also reportedly confessed to have killed Naegle with a hammer.
The Cut will update this post if any new information becomes available.