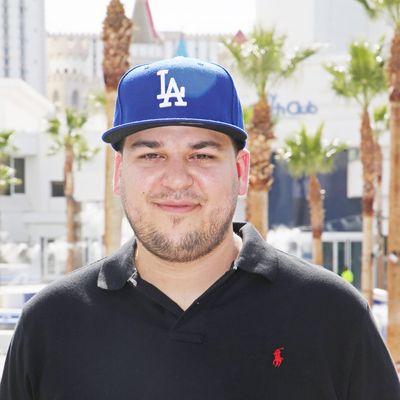 Rob Kardashian.
Photo: Gabe Ginsberg/Getty Images
Update [December 29]: After receiving treatment, Kardashian was discharged from the hospital on Thursday morning.

Multiple outlets are reporting that Rob Kardashian was hospitalized on Wednesday night after suffering complications from diabetes, which he was diagnosed with last year.
According to TMZ, "stress from his turbulent relationship with Blac Chyna" was a factor in causing his illness to flare up. (Back in August, he claimed that Chyna's cooking had successfully cured him of the illness.) The on-again-off-again pair had recently gotten back together after a brief but dramatic breakup that was documented widely on social media.
Blac Chyna visited him in the hospital Wednesday night, as did mom Kris Jenner.