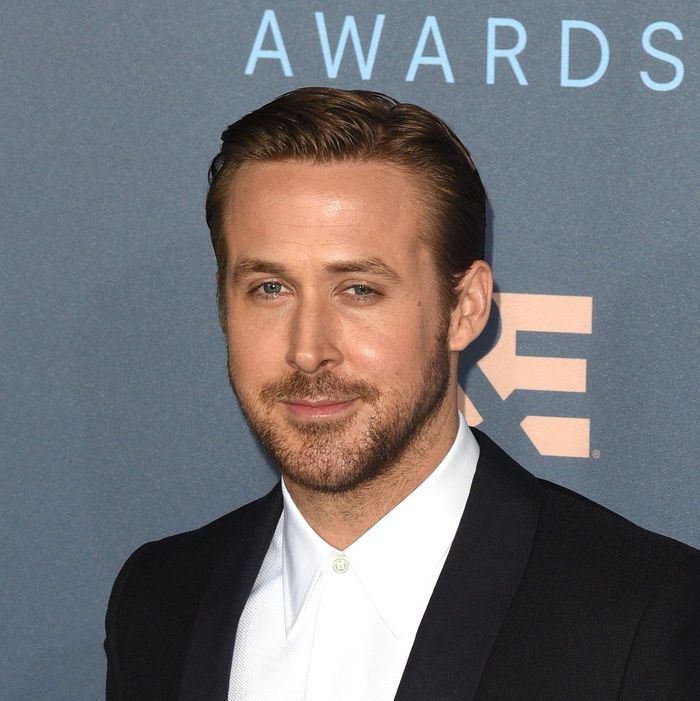 Photo: C Flanigan/Getty Images
Awards season is upon us, which means writers, stars, and directors of Oscar hopefuls rub elbows with media folks at fancy lunches and holiday parties or events like the Critics' Choice Awards. It seems that the biggest target for selfie-seekers critics at the CCAs was none other than Ryan Gosling, whose La La Land is getting a fair amount of critical love despite the film's oodles of jazz mansplaining. The Hollywood Reporter and Page Six report that Baby Goose was so inundated with picture requests that a security guard had to come stand by his table to keep things in check.
This was despite an email from the sponsors of the event, the Broadcast Film Critics Association/Broadcast Television Journalists Association, requesting that members not approach celebrities at their tables for photos. Instead, if celebs wanted to pose, there was a "designated photo area" where selfies were permitted. However, THR reports that no stars were spotted posing in the designated area, and plenty of BFCA members were spotted requesting selfies during commercial breaks. Alas, not even critics are always immune to the charms of Baby Goose and his ilk.