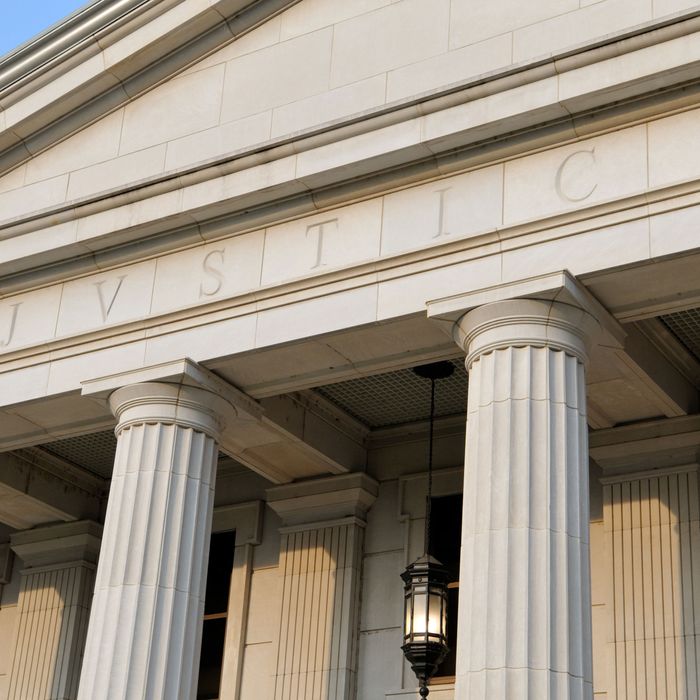 Arkansas Supreme Court.
Photo: Patrick Herrera/Getty Images
The Arkansas Supreme Court ruled on Thursday that birth certificates issued in the state must include the biological parents, serving a crushing blow to the rights of same-sex adoptive parents, Reuters reports.
The state's high court reversed a lower court's December 2015 decision that found the state's requirement that both mother and father be identified on birth certificates violates the constitutional right to due process of adoptive lesbian and gay couples. Little Rock Circuit Judge Tim Fox had sided with three lesbian couples in the earlier ruling after the U.S. Supreme Court legalized same-sex marriage last year.
Yet, the four-judge panel declared on Thursday that the requirement "does not violate equal protection to acknowledge these basic biological truths," Arkansas Associate Judge Jo Hart wrote in the majority decision. "In the situation involving the female spouse of a biological mother, the female spouse does not have the same biological nexus to the child that the biological mother or the biological father has."
Judge Hart added that identifying a biological parent is an "important governmental objective" to help with tracking public-health trends, as well as providing genetic information to a child for health reasons. However, in a dissenting opinion, Associate Justice Paul Danielson called the court majority "simply and demonstrably wrong," and said that the U.S. Supreme Court's ruling means parents' names should be listed on birth certificates "even when biological ties do not exist."