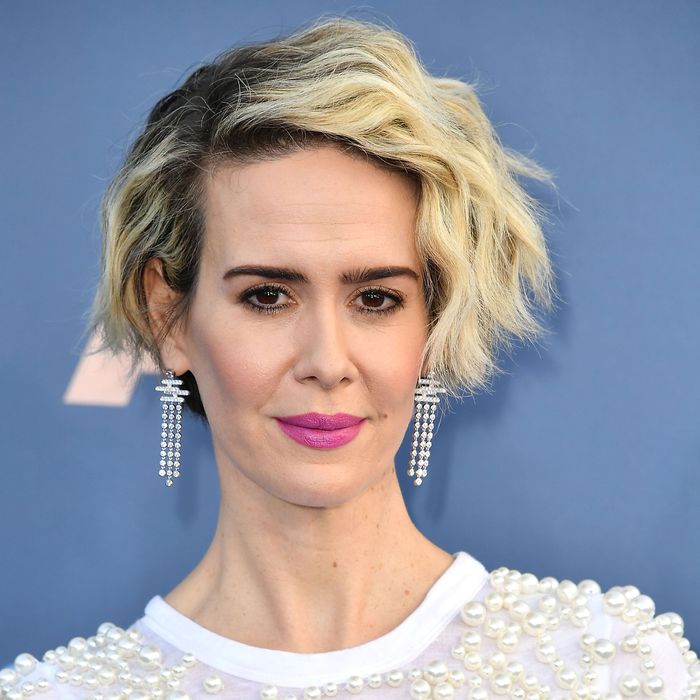 Sarah Paulson.
Photo: Steve Granitz/WireImage
In an interview with The Wrap, Ocean's Eight star and DGAF heroine Sarah Paulson dismissed notions that the film's all-female lead cast would fall prey to "actress in-fighting."
"Not in the slightest. I've never had anything like that happen on that set, I don't come from a world where I expect that. I just think it's sort of sad, really, that that would be the expectation," replied Paulson.

While it seems absurd to expect Hollywood's most accomplished and professional actresses to devolve into petty squabbling the moment they're in the same room, this narrative pops up whenever Hollywood deigns to put more than one woman in a leading role (so, almost never). Last year's Ghostbusters reboot faced a similar array of stupid questions, with director Paul Feig revealing that his male colleagues had told him to expect on-set "cat fights" if he had more than one female lead.

Suffice to say, Paulson is having none of it. "I promise you it would not be like that if a bunch of boys would get together — 'bro fights,'" she continued. "I hate to support that narrative or that idea and it certainly couldn't be further from the truth."
Which begs the question: When will the media begin treating Hollywood's bro-fight epidemic with the seriousness it deserves?