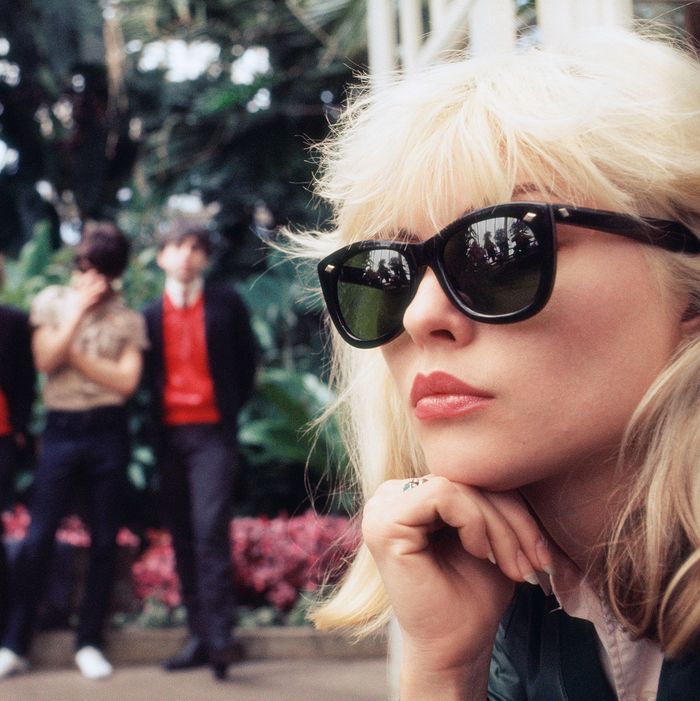 Blondie, photographed by Michael Zagaris while touring with Iggy Pop and David Bowie.
Photo: © Michael Zagaris / Reel Art Press
Michael Zagaris began photographing rock musicians in the 1970s solely as a hobby — at the time, he was a sports photographer for the San Francisco 49ers and the Oakland A's, living in the city's golden era of rock and roll. In his free time, he took his camera to concerts, capturing performances by Patti Smith, Blondie, and the Rolling Stones. His photographs would become some of the most notable images of the era, showing musicians both onstage and behind the scenes.
Zagaris assumed he'd become a politician before pursuing photography as a career — he worked on Robert F. Kennedy's 1968 campaign until Kennedy was assassinated that summer. After a concert, the guitarist Eric Clapton saw his photos and convinced Zagaris to change his mind. He went on to photograph musicians who would become legends.
The book Total Excess: Photographs by Michael Zagaris, published by Reel Art Press, showcases his previously never-before-seen pictures from the 1970s. Click ahead to see Patti Smith, Etta James, and Mick Jagger onstage, with commentary from Zagaris on what it was like to be there.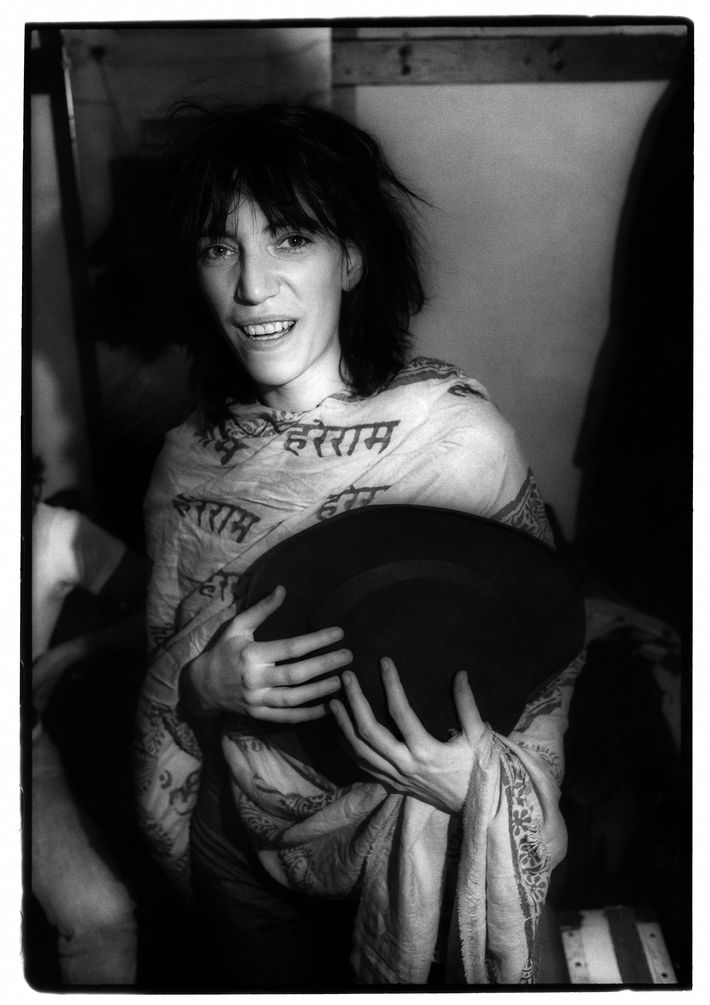 Patti Smith
At the Boarding House in San Francisco.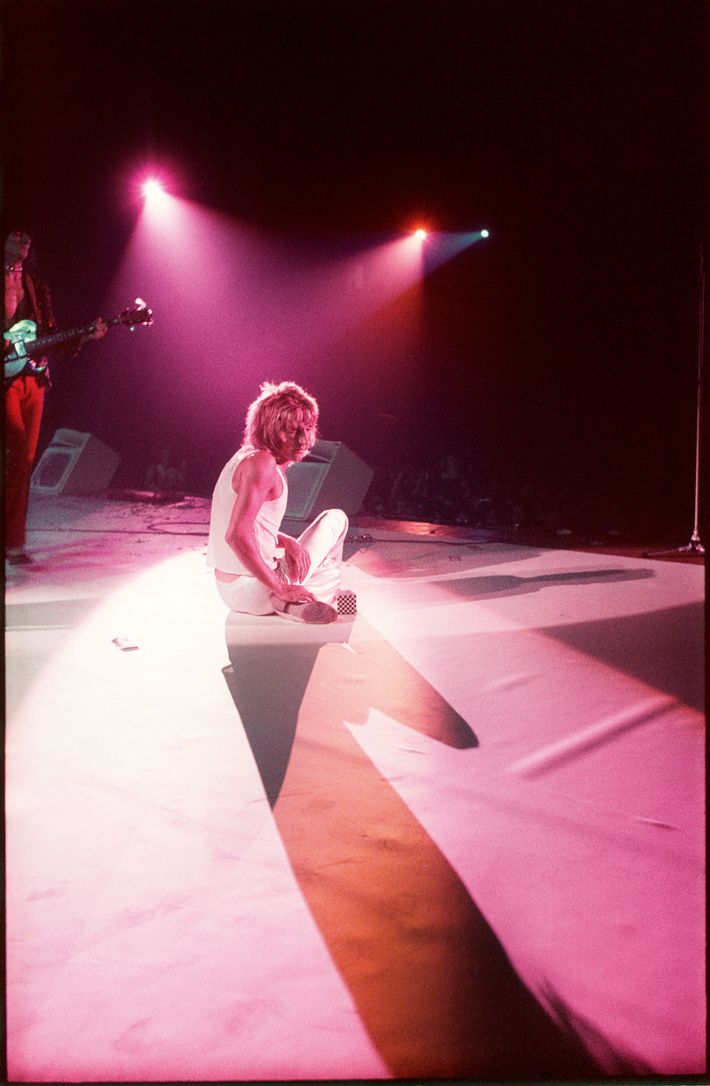 Rod Stewart performing with the Faces
"In the 1970s the Faces were the ultimate fun, party band. Hanging out in the hotels with them was an orgy of Matuse and Mandrax. On many nights they looked and often sounded gloriously sloppy and out of tune and yet it worked. Shooting them was always a celebration, they exuded the fun and madcap pranksterism that they were at the time. Young lads on holiday in the States partying, playing music and having the times of their lives. Rod had evolved from a shy blues singer who hid behind the amps singing for the first three numbers when I first saw him fronting for Jeff Beck in 1968, to a consummate performer. He dressed like a dandy and had a great stage presence. He was one of the first singers I remember using the microphone stand as a prop. He'd often punctuate a performance by kicking a soccer ball around the stage. Rod and his whole band were huge soccer aficionados, and Rod was rarely without a soccer ball, a tartan scarf…and a beautiful Nordic blonde."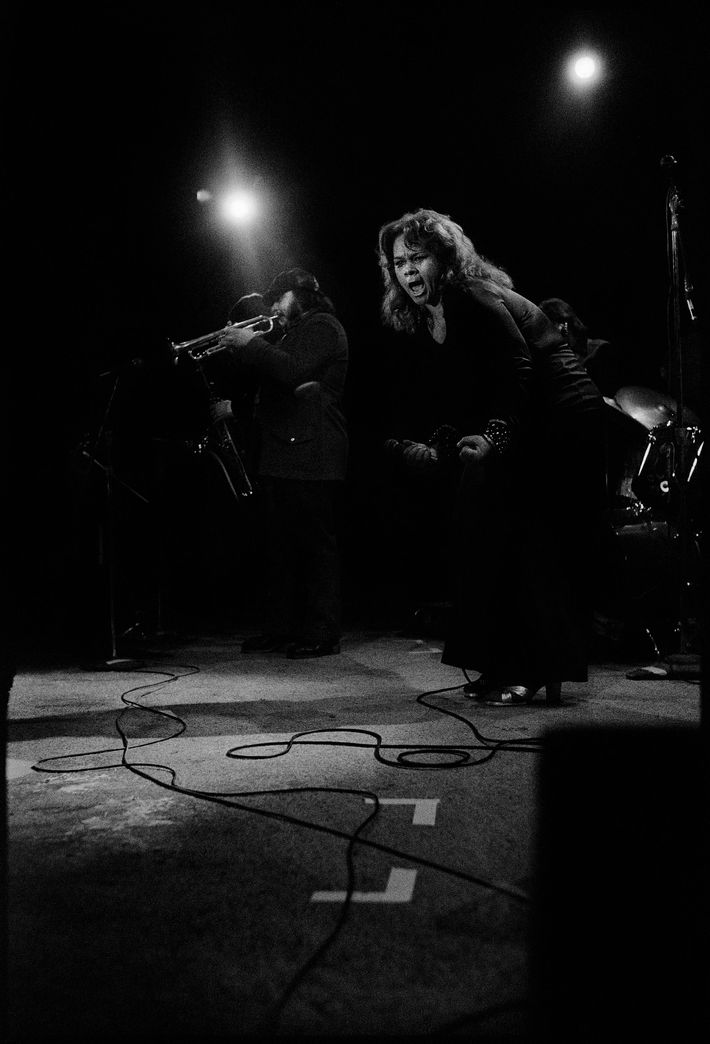 Etta James
"I always loved Etta James' music and felt she was one of the most soulful blues singers ever. You could tell Etta had lived and was living most of what she sang about. I hooked up with her at the old Boarding House in San Francisco. It was a medium-sized club and the perfect venue for someone like Etta. The good news was I was friendly with her road manager at the time, Phil Kaufman. Phil was the ultimate character of that or any era and brought me backstage where I sat and talked with Etta as she slowly prepared for the show, her young son Donto by her side, blow-drying her hair."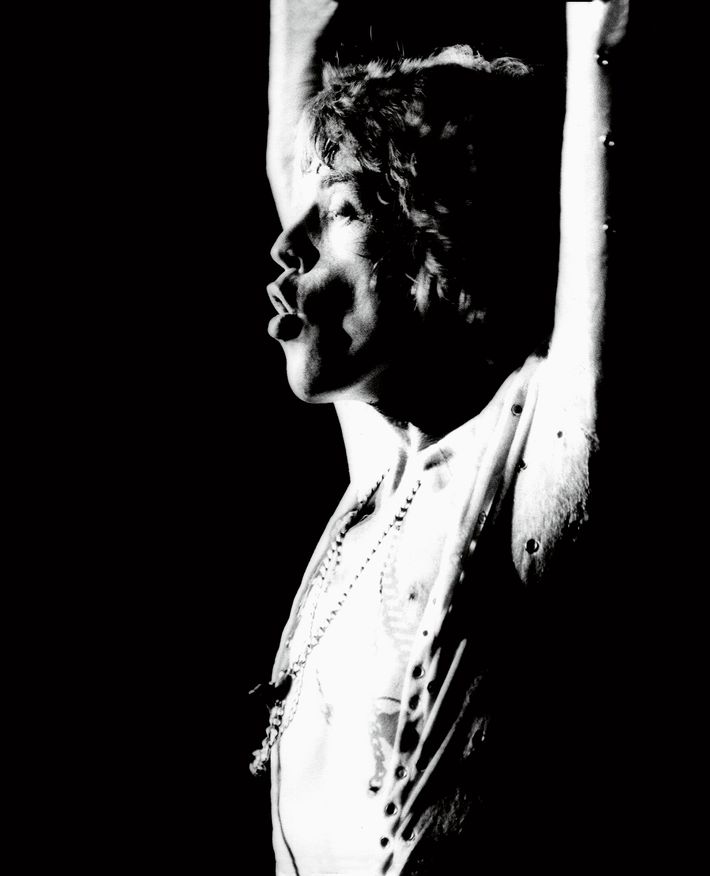 Mick Jagger
Performing with the Rolling Stones.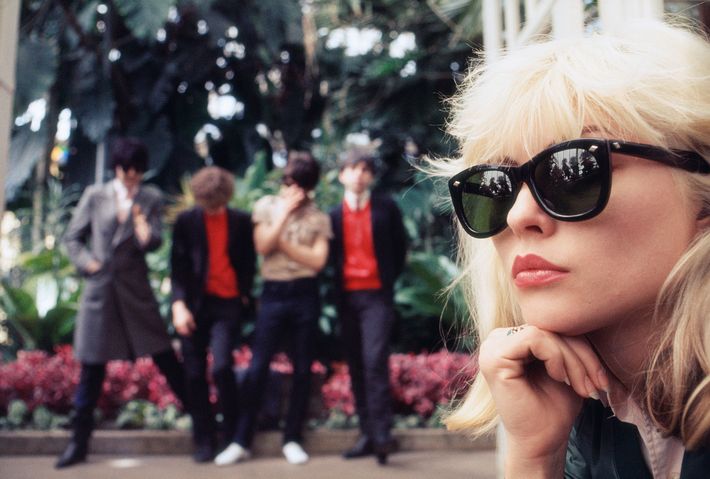 Blondie
"Blondie came through town while on tour with Iggy Pop and David Bowie and were playing at the Berkeley Community Theatre. They were staying at a seedy hotel downtown on the edge of the Tenderloin. I was shooting them on assignment for either Cream or After Dark magazine. I met them in the lobby and we decided to start by going on the roof to take a few shots. It was perfect and they seemed like veterans of photo shoots, moving and changing with each click of the camera. From there we all piled into my little Toyota and drove to Golden Gate Park where we went to the Conservatory of Flowers, which was built at the turn of the century for the San Francisco Exposition. It exuded the charm of nineteenth century Europe. The soft muted light and jungle foliage inside provide the perfect juxtaposition to the band and Debbie Harry. She channeled a Marilyn Monroe-esque glamour fronting the band's gritty East Coast urban feel."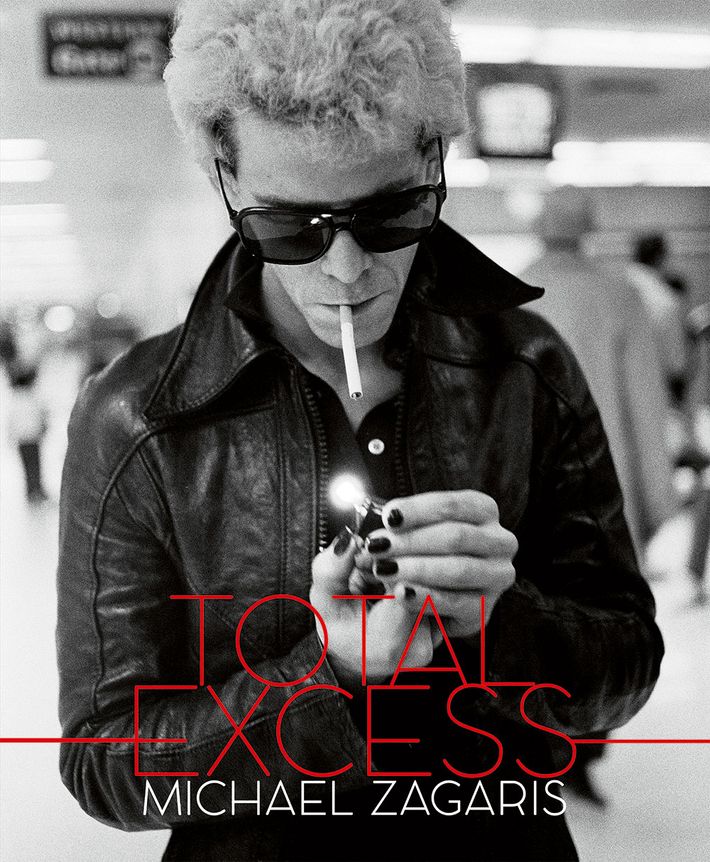 Lou Reed
"Lou was taking the red-eye back to New York the evening after the show. I didn't know what the airport scene would be like but since Cream suggested I get "everything," I felt there would be some interesting possibilities. Besides Lou's publicist and Ernie, he was accompanied by Rachel, the transsexual partner he was living with at the time. Even though it was fairly late at night and the airport somewhat crowded, Lou and his entourage initially went unnoticed but in the harsh neon glare of the airport Lou stood out like a beacon. Emerging from the bathroom shortly before boarding his flight, Lou went to purchase a Chronicle, pulling out the paper with the headline "Skyjacker Kills Hostage" as a straight businessman to his left looked on curiously. Then Lou stood, approached me, lowered his head and lit a cigarette. In that moment Lou gave me one of my iconic images."