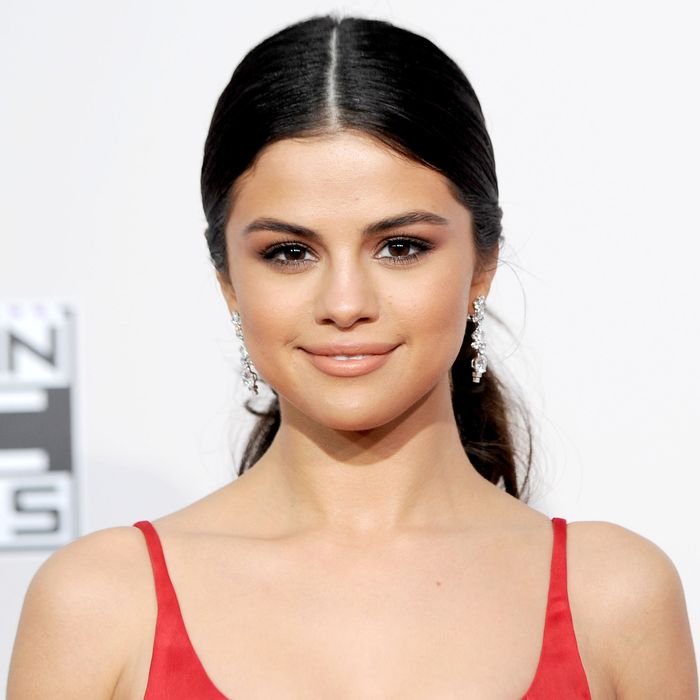 Selena Gomez.
Photo: Daniel Torok/Patrick McMullan via Getty Image
Because celebrating its 75th anniversary with a massive celeb-studded blowout last week wasn't enough, Coach just announced that it will enlist the help of Selena Gomez to the tune of $10 million. Gomez will serve as Coach's new face and will reportedly design her own collection. News of this partnership comes on the heels of her return to the public eye following a months-long rehab stay for depression and a social-media blackout.

The specifics of the collaboration are not yet clear — whether it will be strictly accessories, ready-to-wear, or both — but it's not the first time Gomez has been involved in such a contract; just this summer she appeared in Louis Vuitton's Series 5 fall ads. While "Page Six" called the deal "massive" — $10 million is nothing to scoff at — as Gomez is currently Instagram's most-followed person, it seems like Coach is also getting a sweet deal.