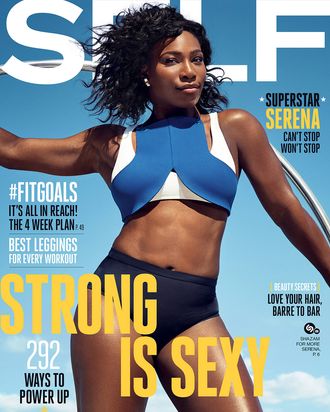 The September 2016 issue.
Photo: SELF Magazine
Women's health and wellness magazine Self will no longer publish a print edition, WWD reports. This news comes a year after Condé Nast folded Self's advertising staff into Glamour's, and months after the two magazines began to share social-media and editorial teams.

Between 2014 and the first half of 2016, circulation had dropped from slightly more than 1.5 million to slightly less. More drastic was the decrease of single-copy sales from 148,055 to 44,000.

There will be fewer than 20 jobs cut, according to a Condé Nast spokesperson,* including that of editor-in-chief Joyce Chang. The website will continue to run, with Carolyn Kylstra, who's currently the executive digital director, moving to the role of editor-in-chief.

Self's February issue will be its last.

*Update: This article previously stated that 20 to 30 jobs would be cut, but a Condé Nast spokesperson said the number is lower.