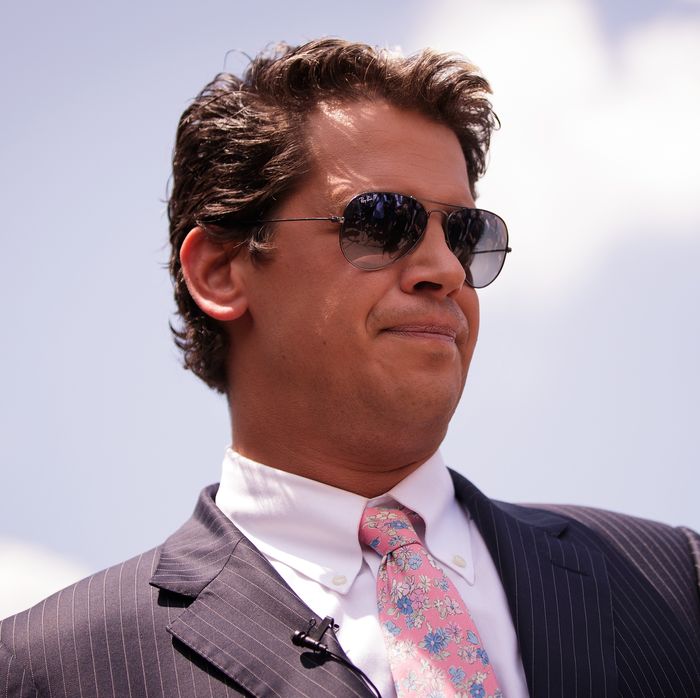 Photo: Drew Angerer/Getty Images
Simon & Schuster has been the subject of vehement backlash on all sides since news broke of the publishing giant's deal with "alt-right" writer and editor Milo Yiannopoulos. The Chicago Review of Books and even the publisher's own authors have been openly critical of the deal, which is worth what Yiannopoulos referred to as a "wheelbarrow full of money."

The company issued a short statement to the AP yesterday, and later followed up with a longer statement on Twitter that doubles down on its decision.
As per the Associated Press:
In a statement to the AP, Simon & Schuster said Friday that it does not condone discrimination or hate speech and that readers should "withhold judgment until they have had a chance to read the actual contents of the book."
Here's the longer statement posted to Twitter:


Dangerous is slated to hit shelves on March 14, 2017. In the meantime, people are already calling for a #GrabYourWallet-style boycott of the publisher's books.