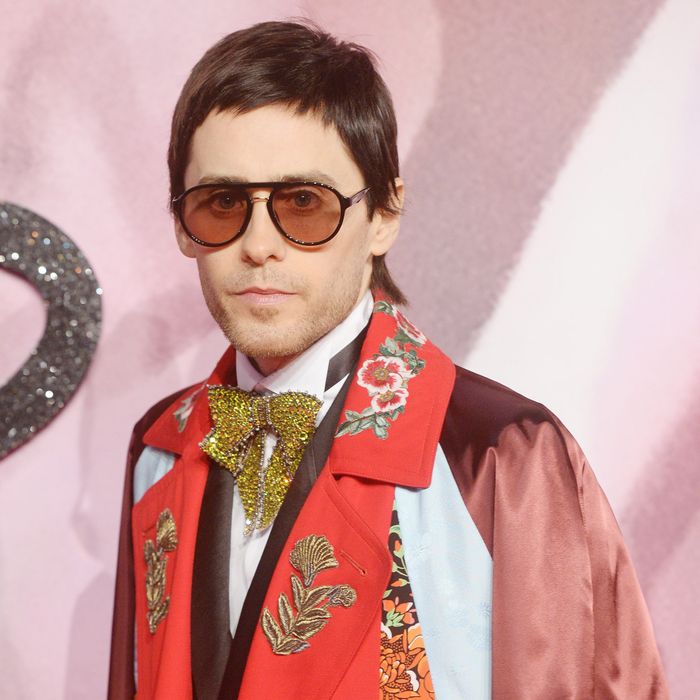 Photo: Rune Hellestad - Corbis/Corbis via Getty Images
Monday was Jared Leto's birthday, but please, no boxed gifts. Don't send him any festive Gucci blazers or sparkly bow ties. And no hand-etched drawings or carefully created Thirty Seconds to Mars photo collages. All Leto wants for his birthday this year is for you to adopt a (black or white) rhino from the World Wide Fund for Nature — for either $25, $55, $100, and up.
Although the adoption is symbolic, starting at $55, you get a very cute baby rhino plushie toy, a species spotlight card, and an adoption certificate. Now you know what to get for the man who has everything — including never-brassy hair for Christmas.